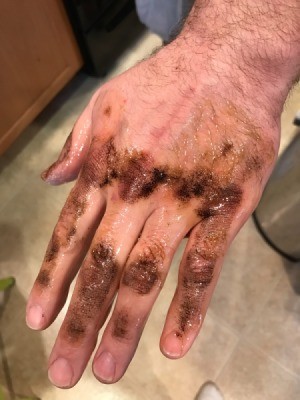 Although my husband wore gloves while patching his brother's roof, some of the roof tar soaked through and got onto his skin. Soap and water didn't even come close to removing it from his hands. After doing a bit of research online, the best option seemed to be olive oil. So we gave it a try and were very happy with how well it worked. It even removed the tar from the crevices of his wedding ring. :)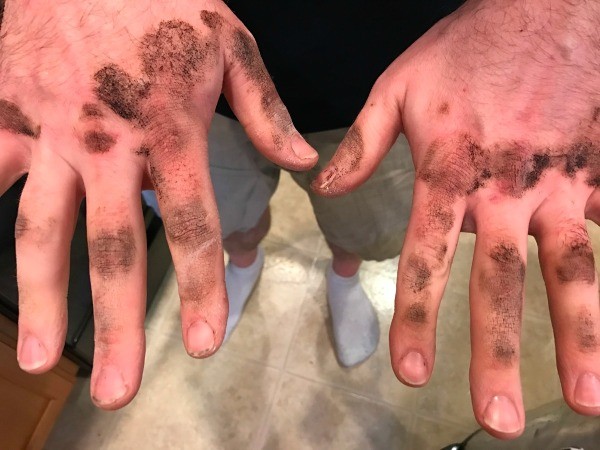 For his hands, he coated them with a good amount of olive oil, rubbed it in, and then I helped him put nitrile gloves on. He wore the gloves for about 30 minutes, then used a rag to wipe off his hands. I couldn't believe how clean his hands were. The best part is that he didn't have to irritate his skin with anything abrasive or excessive scrubbing.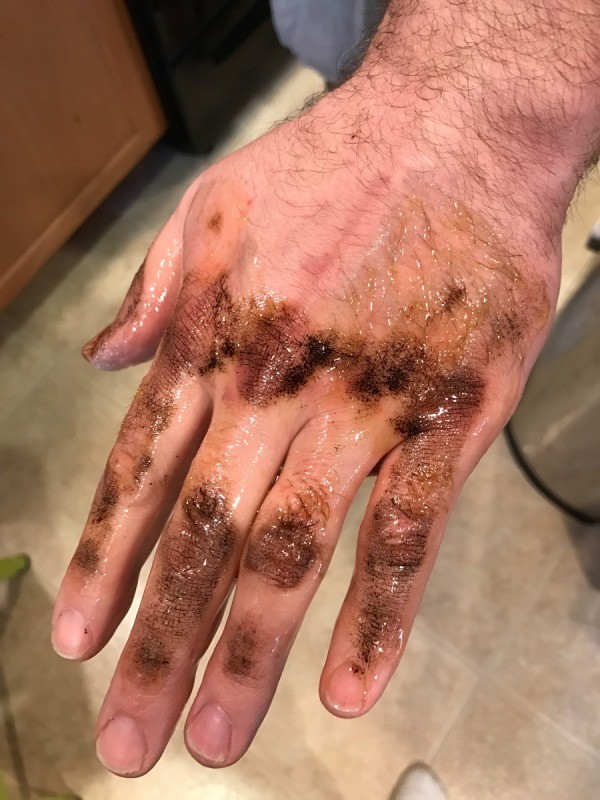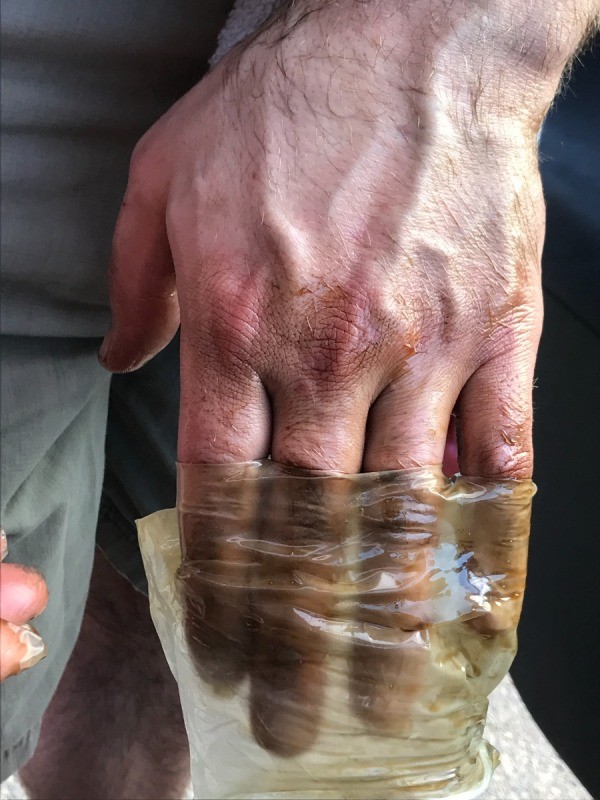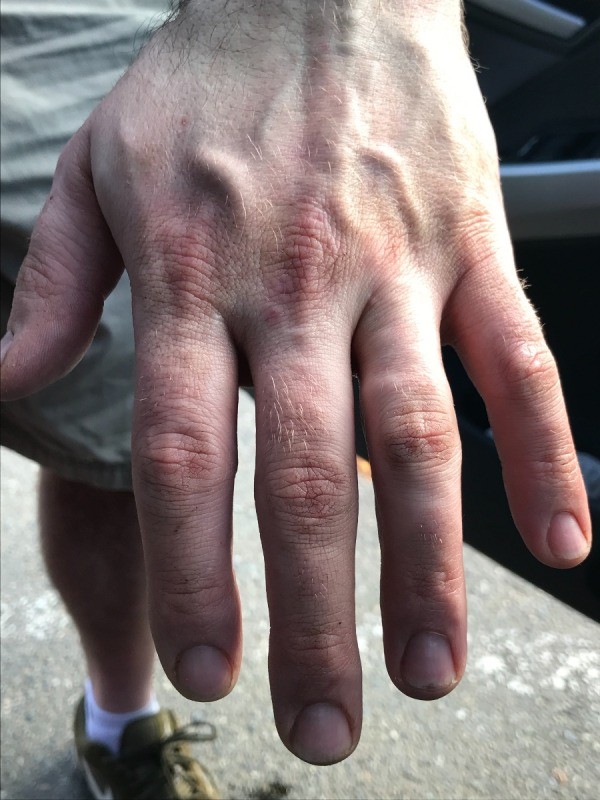 For the ring, he placed it in a small bowl of olive oil and let it sit for 30 minutes. You could see the roof tar coming off of the ring almost immediately though. If your ring has crevices like his did, an old toothbrush will get any little nooks and crannies.