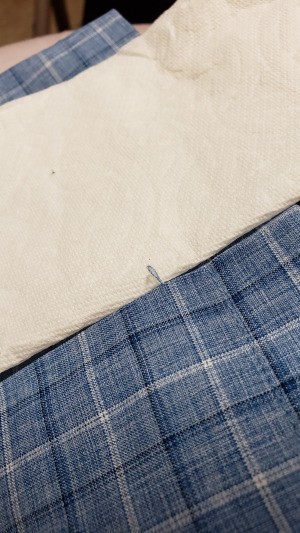 Knit fabrics are very easily snagged. Here is an easy way to repair the snag using an unusual tool - a dental floss threader. Here we show the process on two men's shirts.
Here the snag is isolated against a paper towel to see it more clearly.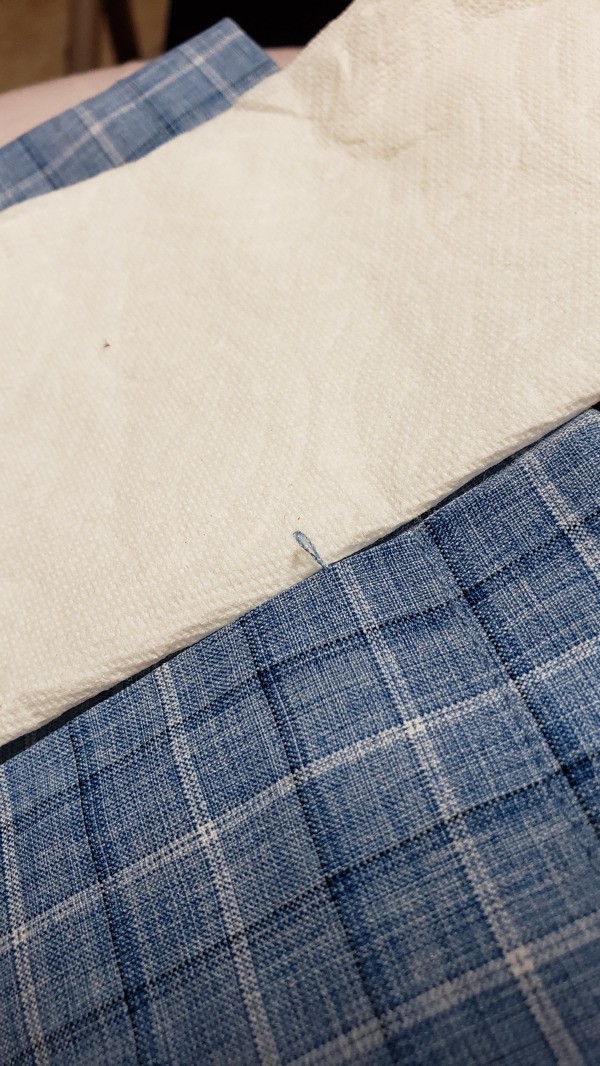 You can purchase the threaders at any pharmacy and larger grocery stores.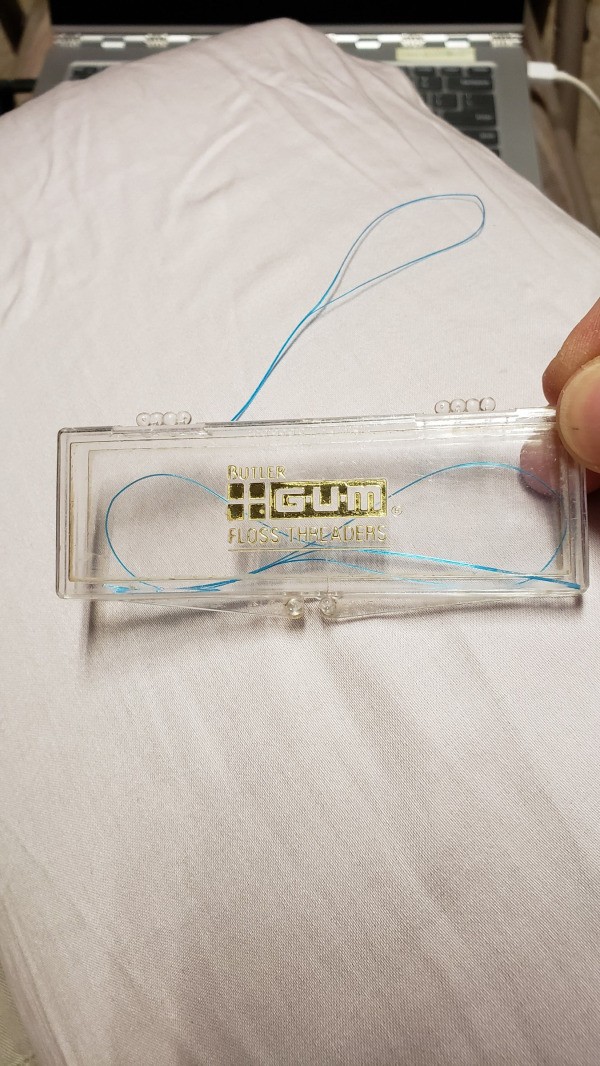 Insert the threader through the fabric, from the right side, next to the snag.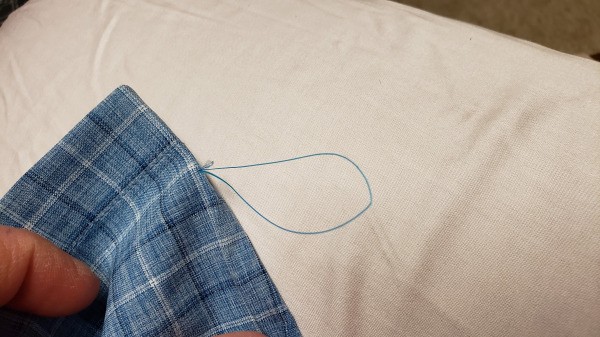 Pull it down and encircle the snag with the plastic threader loop.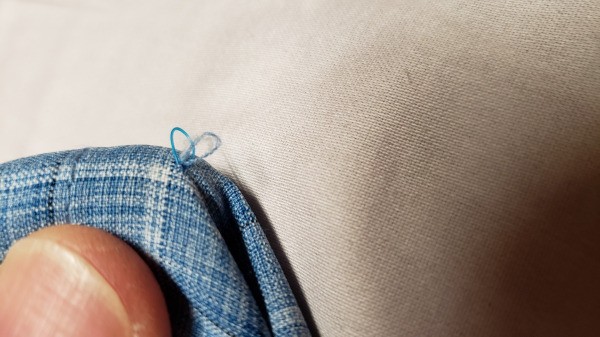 Pull the snag through to the wrong side of the fabric. No snag visible!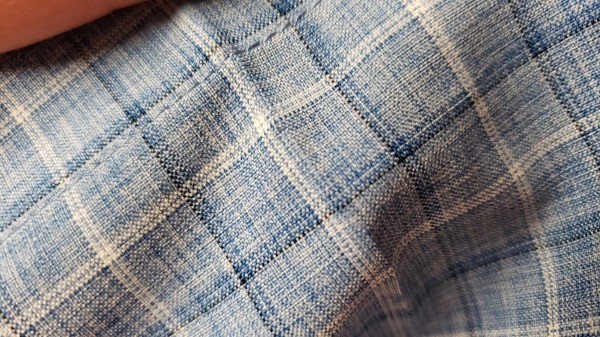 Have another shirt with a snag, such as this purple one? Repeat the process.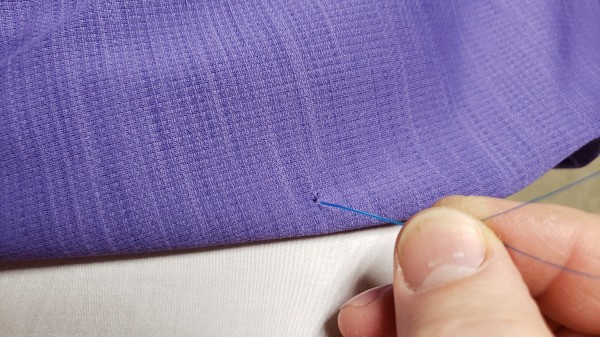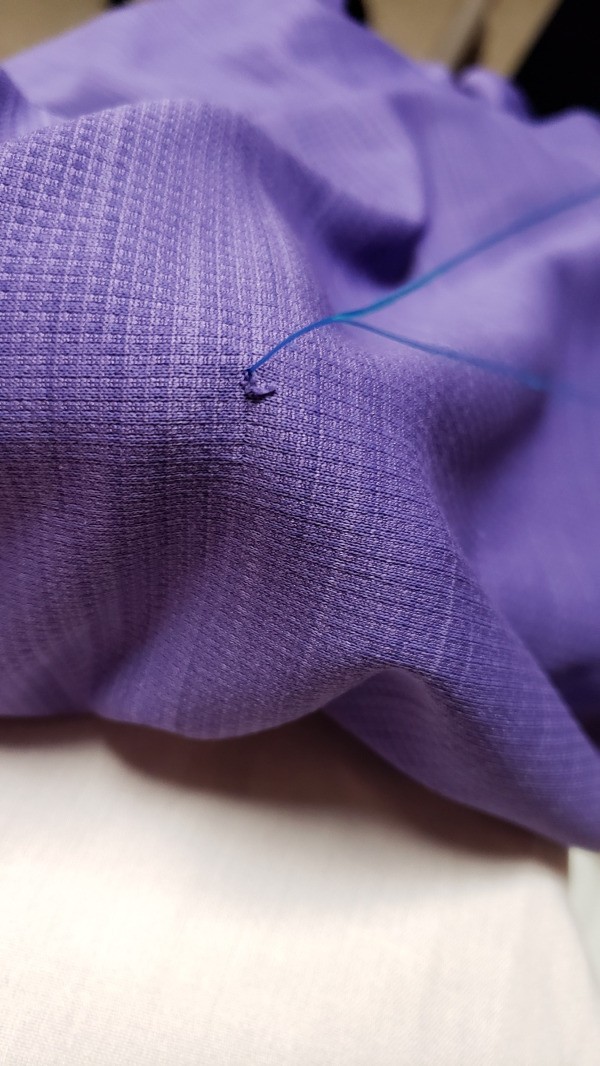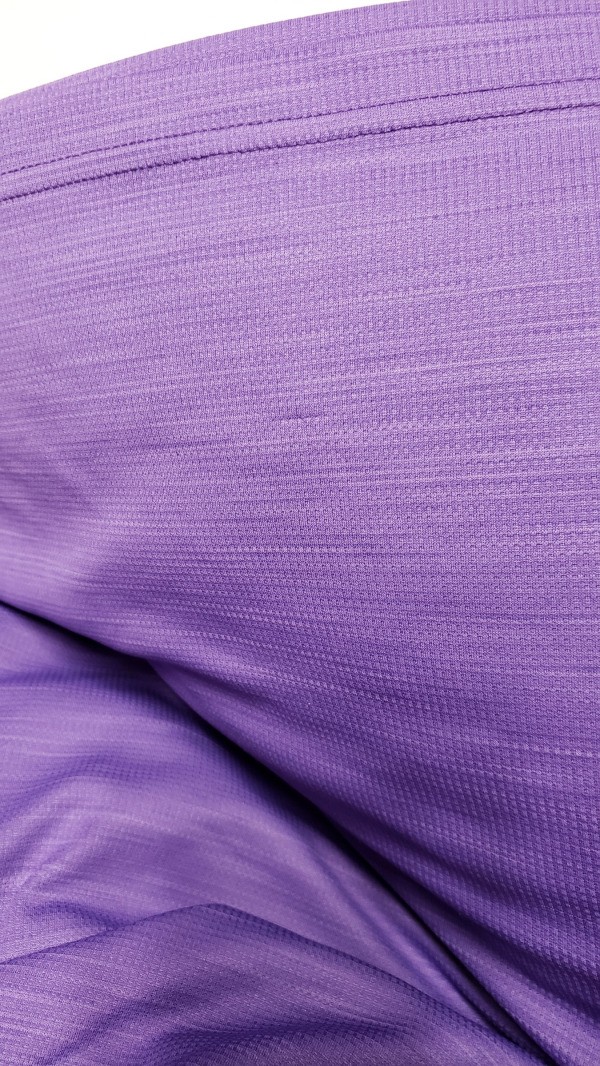 This is an easy process and the threaders last a long time.