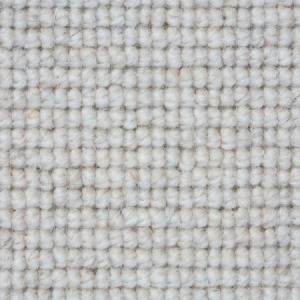 Help! My new Berber carpet has a small run. It's only about two inches long, but I don't want it get any longer. Is there anyway it can be fixed? I was thinking of just squooshing it into place with glue, but I'm not sure this is the wisest way to go.
I'd appreciate any helpful suggestions that you have. I have two 10 week old kittens who think it's a great toy, so I'll need advice that won't be harmful to them.
Thanks a lot!
Debi
Answers

June 7, 2004
0

found this helpful
If the loops have just pulled out of the squares, you could try a small crochet hook to maybe pull them back through, and then stitch up the edge by hand if you can, to keep it from pulling out again. Hope it helps.
By Tawnda (Guest Post)
June 7, 2004
0

found this helpful
If you aren't able to thread the strands back together, in the past I have cut the excess and take one of those long candle/grill lighters (you can use matches or lighters, but they can burn your hands)and singe the ends just enough to melt the fibers, but not turn black or burn the rest of the carpet. If you are afraid of burning too much of the carpet you can buy parafin wax and melt a little on the ends. It dries clear and is not very visible.
By (Guest Post)
June 10, 2004
0

found this helpful
The same thing happened to me and I followed the advice of the expert at the carpet store: squirt a liberal amount of good old Elmers glue into the "hole", then, just like you said, "squoosh" the loose part back into the hole. It will seem like it's too long to fit, but if you keep patiently squooshing, it will go. Then you need to put something heavy on top of it to hold it in place (I used a trash can).
Leave the heavy object there for several hours (you could do all this just before bed, then leave the heavy object on it overnight). That particular spot may have a funny feeling to it afterwards (like if you step on it barefoot), but it will be much less noticeable than a bare spot in the carpet!

June 10, 2004
0

found this helpful
Thanks for the advice......glue and squooshing, here I come!
Read More

Answers