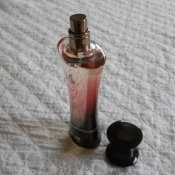 Is there a simple method to get a plastic spray bottle working properly? Or, in the alternative, is there a certain type or brand name plastic spray bottle which is reliable?
In the past, I have used old spray bottles that once contained brand name cleaners; sometimes they work, usually they fail after a while. Recently I bought a brand new empty spray bottle from Walgreens. It has a spring in the trigger mechanism. However, my anticipation turned to disappointment when it stopped spraying; there is nothing visibly clogging it.
Any thoughts?
By Tracy Leonard from Kansas City, MO
Answers
May 8, 2010
3

found this helpful
I've purchased several spray bottles from Wal-Mart, only to quickly become frustrated. They don't make them like they used to! I have one that's probably 15 years old, and it still works great, but these newer ones get jammed up.
So I started buying my spray bottles from the beauty supply store (I go to Sally's). They cost more, but work MUCH better. I haven't replaced all the cheap (junk) bottles, but I'm getting there . . .
May 10, 2010
3

found this helpful
I started getting my spray bottles at Walmart in the dept. where they have ironing boards & such. It's called "Green Machine", has a green label & says it's an ironing spray bottle. It's made out of old water bottles. I've had one for nearly 3 years now & it's still going strong-cheap price too!
May 13, 2010
0

found this helpful
I would take it back to Walgreens for a new one. I've never had a problem exchanging anything there.
September 27, 2013
6

found this helpful
Today I opened a brand new bottle of Prada perfume and it wouldn't spray so I tried several things and was thinking I would just throw it away since it had been a year since I purchased it. I then thought why not try one more thing and that fixed it! I took the cap off to expose the tubing for the pump and stuck a safety pin down in the tubing. I assume any pin would work, but this did the trick. I have a functioning spray bottle now and saved throwing the expensive bottle of scent away. Love it when I win!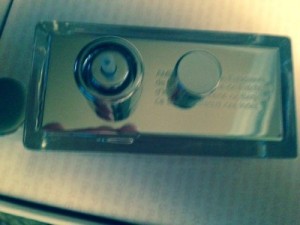 November 19, 2015
0

found this helpful
Yeh. Can't believe the answer was so simple. Mine was a Prada bottle too. Think there must be something wrong with their design but now it's up and functioning. Thanks.
November 22, 2015
1

found this helpful
Thanks for this! I had the exact same problem with the exact same perfume. :)
December 16, 2015
1

found this helpful
Can I just say thanks to the person who posted the prada perfume. I have the exact same perfume and exactly the same problem. I was really surprised when I saw that the same perfume had the same issue. However, I tried what you did and it worked?!?!? Amazing thank you so much for posting! Otherwise I too would have never sorted it out and it would have sat there for ages not being used
January 22, 2016
1

found this helpful
This just saved half of a bottle of Prada for me too! Same bottle!! Thank you sooooooooooo much!!!
April 13, 2016
1

found this helpful
I also have a bottle of PRADA and I tried your suggestion. It worked! You have to push the pin (I used a large safety pin) down all the way ~ I could actually hear when it 'broke through' where it was stuck. I have read this perfume bottle gets stuck quite often. Now I know how to fix it! Thanks!
Read More

Answers
The top broke off of a fabric spray container. What can I do?
By Rebecca C. Luna from El Paso, TX

Answers
July 15, 2009
0

found this helpful
You can get empty spray bottles at WalMart or the dollar store.
July 15, 2009
0

found this helpful
Just pour it in to a different sprayer bottle if the actual neck broke off. If what you meant is the sprayer broke all you have to do is use a sprayer lid that is the same size from another bottle. Doesn't have to be a fabric sprayer. Just make sure to rinse the sprayer well if it's coming from a different kind of chemical bottle. I save a few assorted lids and sprayers just for this reason.
Answer

this Question
My window cleaner sprayer just stopped working after working all summer. I tried hot water, vinegar, lime dissolver, and a needle. Do they just quit? The spring is fine, how do I know to just pitch it? Also, the sprayer for my glasses cleaner won't spray. It seems to be fine, nothing seems to be broken, but it still won't spray.
Marti from Gas City, Indiana
Answers
October 3, 2017
0

found this helpful
I had the same problem with my window cleaner spray. I went through all the suggestions I found here, but with no luck, so I took it apart to try to figure out how it is supposed to work. I finally found the problem: a little rubber gasket envelope had broken, too old, I guess. Solution: Find or buy another spray bottle.
Answer

this Question