Every once in a while, you lose a lid to something important. I once plugged my waterbed with a small lid from a Vicks Vaporub jar. It worked for 6 years.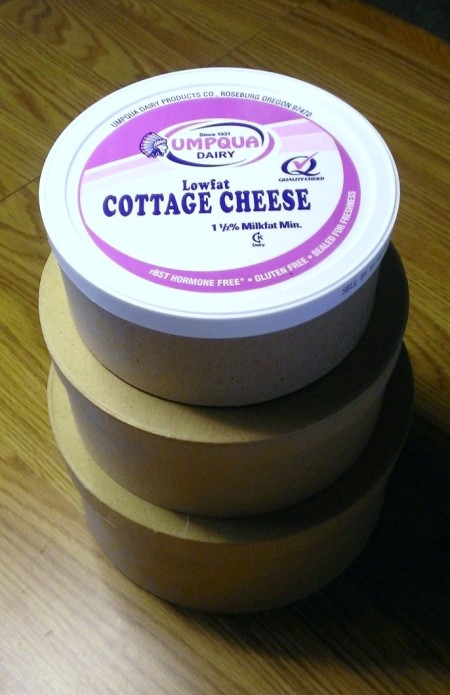 Lids are universal if you find the perfect replacement for what you misplaced. As many times as I have moved lately it's a wonder I have a gas or toothpaste cap anymore. Especially frustrating are craft lid losses. Boxes like the graduating sizes must have a lid to work.
When I finally had the time to unpack most of my crafts, I found the smallest one gone. So, I looked for a good replacement and found it in a cottage cheese lid. It fits perfectly and is free.
Other hints about lids are: most Pringles lids cover yogurt cups, some juice lids cover missing caps from creamer bottles, etc.
Next time you find something gone, don't toss it or recycle it, just look around your house and find another "part" to complete your item.
NOTE: If you absolutely can't find a lid, in this case at least, simply flip the top box over and decorate with the bottom being the top. This will only work for the top one of course.
Hope that helps!