Ariela
Bronze Feedback Medal for All Time! 107 Feedbacks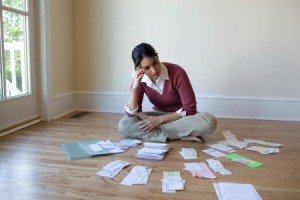 I would like to know who is responsible for paying parents debts when they pass away? These parents have no money, no estate, no assets. Are the debts just forgiven? Do they go after the family? Who pays the bills? Who pays for the funeral? The car and house is in the children's name. Can they take these items?
I am asking this for someone who needs to know. They asked me and I have no idea how this works, but I know someone here will. Thanks. By the way, if the law matters, this would be in Michigan.
By Arielafrom Jax
Answers
By Julia - Nineveh, Indiana (Guest Post)
October 6, 2007
0

found this helpful
I just went through this with the passing of my mother. If the children are co-signers on anything then the debt is the children's responsibility. If the debt is in the parents name only it is the estate. An estate has to be opened when there are assets in excess of $25,000 for Indiana. My mother also had nothing. Life insurance payments are not considered an asset of an estate. Creditors can be vicious and nasty. However most of them will accept an official copy of the death certificate and write off the debt. Family is only responsible for what they sign for. If you have arranged the funeral and have signed for it you are financially responsible for it. We were lucky because mom had life insurance and the funeral home gave us 90 days same as cash. If you have any problems I would consult an estate attorney. It may cost you about $150 for a consulatation, but then you will know where you stand and what you need to pay for and what you don't.

October 8, 2007
0

found this helpful
My mom passed away in 2005 and she too had nothing... except for alot of bills! She lived in Mass and I live in NJ. She lived in her apartment untill 3 months prior to her passing when she moved here with me. I signed NOTHING for her. After she passed away I got calls & letters from all of her creditors. Many of them tried their best to get me to pay off her bills.. no way! I sent them all a copy of her death certificate and threw away every bill that came in her name after that.
After a while they finally gave up. That was 2 yrs ago. You are not responsible for anything you have not signed for. If something is in the kids names, it belings to them. My mom signed her car over to my sister so they couldnt take that, plus she sold all of her furniture prior to moving here. Theres nothing they can do to make the kids pay..and dont let them tell you otherwise.

Cyinda
Bronze Post Medal for All Time! 213 Posts
October 8, 2007
0

found this helpful
As far as I know it's the "Estate" that is responsible.... Hmmmm That makes me wonder... If they owe more than they have, Can the executor of the estate have the dead person go bankrupt AFTER they have died?
If she has not used her credit card or paid any bills on a credit card for 7 years (in most states) then according to the law her contract with this company is nul & void...
7 years on a written contract & 3 & a half years on a verbal contract. Every time you use the credit card or send in a bill the 7 years starts all over again. So the question is: Does she have any bills over 7 years old? This is a long shot, but for those of you out there... Now you know. They have to take all old bills off your credit record after 7 years of non use & non payment.
Also, my son called his credit card company because his card had gone into their internal credit area for late payments (when he was laid off from work) & when he agreed to pay his bill off, in TOTAL, in 2 payments they halfed his total owed! I've heard this is common, most credit it companies would rather have you pay half the bill & call it even, than not to get anything at all.

October 8, 2007
0

found this helpful
womans day this month (octber) has awhole artticell on this issue pluse tips

October 9, 2007
0

found this helpful
I went through the same thing with my Mother in 2005. She was on Social Security and received food stamps. After her passing, I found out at the hospice that certain funeral homes have contracts with department of welfare, and my mother's cremation was paid in full.
Any extras, obviously my sister and I paid for. Regarding any bills, I sent the companies a copy of the death cert. and this sufficed. Me and my sister were not liable for anything.

susan
Silver Feedback Medal for All Time! 472 Feedbacks
October 9, 2007
0

found this helpful
You need to contact an attorney about the laws where you live. Usually a house and auto are considered assets. If the mother signed certain statements before she went to a hospital or whatever for care, they may be able to place a lien on those assets, especially if she gave them to the children within a specified time before her death.
In some states, they'd have to be in the children's names longer than 7 years, or they'd be fair game to the collectors.

Janice C.
Silver Feedback Medal for All Time! 418 Feedbacks
October 11, 2007
0

found this helpful
Assuming the parents didn't set up a will or trust to benefit their children, the estates will be informally administered through the court system. The estates administrator (probably one of the children), appointed by the court, will submit all unpaid bills to the court, will send all creditors a copy of the death certificates and will use any money in the estates to pay off bills. If there isn't enough money to pay all the bills, the court will formally write off whatever bills are left, will issue a court order to that effect, and the children will owe nothing. It takes a while, but this is a time when you want to make sure that the children are legally protected from creditors who would love to have them pay off those bills.
As for the funeral, the adult who signed the contract is liable for payment. The car and house can probably remain with the children, as long as they were not given to them recently and "in contemplation of" the parents' death, that is, the parents were not trying to avoid paying their bills. "Recently" is usually a year or 2, but you should check with a Michigan attorney who handles estates. A phone call or short office visit is usually free.
Read More

Answers
My father was ill for over a year and recently passed, with no will. He had few assets due to the past medial bills of my mother. He only had an older car worth less than $1K and about $2K in a checking account. As he lived in a senior apartment community with a waiting list they want his possessions out and his car off the lot in very short order. He does have a small amount of credit card debt, also untold recent medical bills likely totaling in the thousands.
The car has been sitting for some time and will not start-also needs a lot of work. Can I just donate it to charity or sell it to a salvage yard? Or do I have to keep it along with the cash to pay off any debt? It cannot be left where it is and I have no place to store it.
By Mike J
Read More

Answers