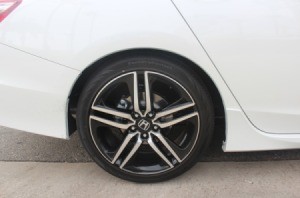 For most cars, if you rotate your tires every 3,000 - 8,000 miles (depending on your tire's recommendation), you will have even wear on all four of your tires. This will ultimately allow your tires to last much longer! On average, a set of brand new tires last me at least 4 years!
Essentially, tire rotation is moving the back tires to the front, and front to the back.
Personally, I visit a nearby tire shop that with complimentary rotate my tires because I service my other cars there, so that is very nice! This place also provides free air service and nail patch, if needed. You may have to call around to see if any tire shops offer that kind of service.