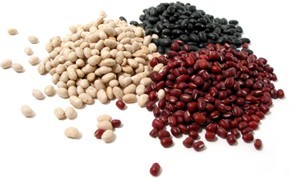 Tips and ideas for saving money on beans as suggested by the ThriftyFun community.
Try Growing Your Own
Look for dried beans in the bulk section or canned beans on sale or with coupons. Beans area also very easy to grow if you have a little space. Bush beans are short plants that don't need a trellis to grow on and are easy to pick. Let the pods dry on the vine and harvest and store them. I like to store them in canning jars I pick up for free on freecycle or buy cheap at thrift stores.
By Ashley
Store Dry Beans In Mason Jars
I also grow beans, and let dry on vine. I have a food saver that can be used on mason jars. You can get the attachment for big or small mouth jars. I love my sealer, the attachment is only about $7.00. I have sealed all kinds of beans and dry goods, in the jars.
By Laura Meller
Buy in Bulk
Buy Bulk! And not only beans in Bulk, everything like herbs, spices, oatmeal and flour are significantly at a better price. I shop at a HFS and they have this very nice scale and the amount of Black Peppep I get more than fills the $4 bottle I used to buy for more then 1/2 the price, same with Garlic and Italian seasoning. I have bought 2 pounds of Kidney Beans for $2.19 and a 1 pound can costs $1.59, not to mention it is far healthier to slow cook your beans rather the at a high temp.
By Mista
Refried Beans
Both my husband and I grew up eating lots of Pinto Beans. Neither of our Mothers ever soaked them and I still don't. I just pick them over, making sure their are no rocks, etc. (I once had a rock in my refried beans at a Mexican restaurant and almost broke a tooth!). Then I boil them on high for about 30 minutes, then turn them down until they are done. Start to finish is less than three hours.
With leftover beans, I refry them in olive oil (I used to use butter but have recently changed to olive oil with no loss of flavor) and chopped onions, mashing as they fry. I then add a handful of cheese (cheddar or jack) and stir until the cheese is melted. It's one of our favorite meals.
Put a spoonful of mashed pinto beans down the middle of a flour tortilla, add grated cheese, and chopped onion, fold over top, bottom and then sides and fry in oil of choice. I used to fry in Crisco but now use olive oil. We eat them while hot but like them just as well cold. I make these with pinto beans that I have cooked but my sister (who I learned to make them from) uses canned refried beans.
By Kathryen
Slow Cook Beans
Oh, I love pinto beans! I used to go through the whole soaking and cooking routine, but now I just pick through them, wash them, and cook them in my slow cooker. I do about 6 cups dry beans to about 14 cups water. I cook them all night and check them until they are done next morning.
I freeze them in 2 cup portions for later handy instant meals. They never get mushy cooked this way and I don't have to babysit them while they cook. Did I mention I love pinto beans? I also love lentils and they take almost no time too cook in a soup. Beans are the ultimate frugal food.
By Susan M.
Feel free to post your ideas below.
Answers
By Emily (Guest Post)
February 14, 2009
0

found this helpful
I love both the "no soak pinto beans" and the slow cooker beans tips. I frequently don't work with dried beans cause I never remember to allow enough time. These will help tremendously! Thanks :D

February 14, 2009
0

found this helpful
To Susan in Omaha,
What setting is your slow cooker on? Low, High?

Coreen Hart
Bronze Feedback Medal for All Time! 153 Feedbacks
February 17, 2009
1

found this helpful
My husband grew two 30-foot rows three years ago. He planted a cup of black beans from a bag we bought at the grocery store. At that time it cost about .79, but now it's over $2.00 for a pound. We got enough dry beans that we are still using the last half gallon or so. We enjoy shelling beans at night while we sit and visit together. It's kind of hard on the thumbs, so we don't try to do them all at once. It's a pretty high-value crop for those with a small area of garden.
We got 3 1/2 gallons from the two rows. By today's prices that would be worth over $30.00. You could plant black beans one year, then something else another year, like tomatoes (which you can put up) or chard (which you could freeze). Bell peppers keep a long time in the freezer and it takes very little time to put up several bags. Raising a single item each year would give you a chance to stock up for the future. Raising our own food is such a trip!

March 8, 2009
0

found this helpful
I want to try the slow cooker method. Thank You for the tip! Carol
Answer

this Question