Robyn Fed
Silver Post Medal for All Time! 398 Posts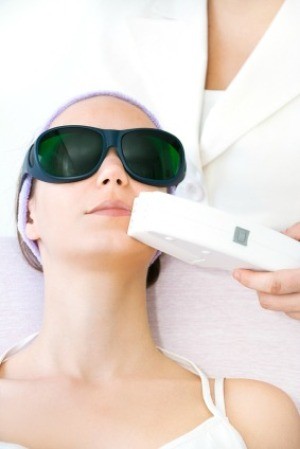 I once, many years ago, bought a half jar of NADS hair body sugaring product. It is non-toxic, edible, and it is great! That was over 20 years ago, now it is so expensive - $24.00. Here is a version I make for next to nothing just for my eyebrows. It does hurt so pull the sock off really fast!
Ingredients:
5 or 6 packets sugar
1 tsp. lemon juice
1/3 of a 1/4 cup measure of honey
A drizzle of molasses if you have it
Directions:
Heat for one minute or less in Microwave until bubbly, allow to cool for a bit, then place in fridge to cool off quicker. When thick, get a popsicle stick and apply to hair you want gone under eyebrow. Put a sock on it. Rub three times then rip off and try not to scream. Pull off against direction of hair growth for best results. Wash off and take a Benadryl.
Source: http://www.pioneerthinking.com/bodysugaring.html
By Robyn Fed from Hampton TN
Answers

June 29, 2010
0

found this helpful
Does it hurt worse to do this or to get your eyebrows waxed?
Read More

Answers

I was wondering... Would it be a good idea to start early to use Bladeless Hair Removal system on an 8 year old girl who is starting to show dark hair growth on legs, to maybe, deter or make hair weaker and less noticeable when she goes through puberty?
Would this deter or encourage hair growth?
I ask, because I was very hairy at that age, on my legs and arms and always felt embarrassed around other girls, because of it, when they asked, why I was so hairy.
Would starting before puberty retard hair growth or waiting after puberty?
Does anyone know, or ever inquired with a doctor?
adelanoval
Answers

July 10, 2005
0

found this helpful
I dont think its a good idea. Shaving just makes the hair grow back darker and thicker. I would wait a few years then let her shave her legs on her own with a regular razor. About having hairy arms, try using prexoide. Or...even lemon jucie. The hair will still be there, just lighter and less noticable.
By Annie (Guest Post)
July 10, 2005
1

found this helpful
If she feels embarrassed about it then absolutely try it.It will not however change her hair growth patterns.It won't make it grow in darker and thicker,that is an old wives tale.Hair naturally darkens and thickens due to hormones at puberty.Hair that has been shaved grows back with a sharp tip (due to being cut off with a razor) but it isn't actually thicker or more coarse,it just feels that way.By the way I am a Cosmetologist.Good luck!:)
By patty (Guest Post)
July 10, 2005
0

found this helpful
NO!!!!!! dont do it!!! my sister's daughter tried using nare on her legs when she was about 11 yrs. old and it left terrible burns on them!!!!!
at that age they shouldnt worry about it anyways. just let her be a kid!
By Michele (Guest Post)
July 11, 2005
0

found this helpful
I am with Patty. You need to be very careful about letting a child using Nair or anything like that. It does leave burns and they might be allergic and you not know it. My nieces both have darker hair on legs and arms and they both shaved way earlier than my 14 yr old daughter did. But she didn't have an issue with dark hair. I would use Intuition razors for the first time use. It is a smoother razor with cream already on it. It glides so easy. Wish they would have had them when I started shaving my legs. This is all I let my daughter use and she is 14! Good luck with this.

July 12, 2005
0

found this helpful
I think if your daughter is embarassed by the hair on her legs or is being teased by other girls, let her shave her legs. My nieces are 13 and they've been doing it for a couple of years now.
My sister bought them safety razors and showed them how to do it.
By Joanne (Guest Post)
July 12, 2005
0

found this helpful
My daughter started shaving without my permission at age 9. I found out because she cut her leg pretty bad. She did have very dark hairy legs. I would advise you to show them how to shave because they are going to do it anyway.
By Holly (Guest Post)
July 12, 2005
0

found this helpful
Use one of those machines that pull hair out by the roots. Painful at first, but much less so with time. The remaining hair grows back thinner, lighter and much less noticeable. The leg hair doesn't have to be very long to use it.
Been using an original Epil for years and wouldn't trade it for anything. Barely have any hair now and it's mostly invisible.
Epil has since come out with newer versions, so you don't have to go looking for the original style.
It helps if you do it for your daughter, so that she isn't doing it to herself at first.
Have the person extend the leg and then you quickly zoom the machine over it up and down, up and down. Then rub your hand (or your daughter can do this) up and down her leg, as this fools the brain and takes away a lot of the discomfort.
Wish I had one of these when I was a preteen!
Think of it this way, when the leg hair starts to grow in, the roots won't be all that thick. If you wait a couple of years to treat with an Epil, it's going to be even more painful and during the waiting period, there will have been a lot of cuts from a razor and all of the shaving will be inspiring the roots to become thicker. So stop it in its tracks!
By unhappily hairy female (Guest Post)
July 17, 2005
0

found this helpful
Dear, I grew lotsa dark black hair at the age of 10...and then a mustache...shaving is okay..show her how, but if it were me and because you went thru this yourself...I'd take her to a dermatologist and check out laser hair removal....how I wish I could've afforded something other than nair, hair bleachers...only to be called 'Santa' the hair is still there even when bleached!..and epilators...oh my goodness...they are painful...if you have the money...I'd choose laser hair removal! From Still Hairy and Hates It!

July 30, 2005
0

found this helpful
Thank you ladies for taking the time to respond.
My daughter is not aware of any hair situation yet, so she has not shown any concern over hair and/or any embarrassment "yet". Therefore, for now I just use a Peroxide cotton ball to start making her hairs on legs, less noticeable.
When she will undoubtedly start the hair removing process, I will make sure she uses bladeless removal first, then later the Intuition razor, and lastly, for longer term effect, I will take her to where I go to have my legs waxed, since they use an european "green wax" hair removal system, which thicker and less painful then the honey color wax.
Uniwax Center European System
771 17th Street,
Miami Beach, FLorida 33139
(305) 531-7777
:)
Read More

Answers

Does anyone know a recipe or store bought product for a natural or non-chemical hair remover for ladies? Sorry if this is not a good request. I'm new to thrifty fun.
Mommykelly
Answers
By Heather (Guest Post)
February 19, 2005
0

found this helpful
I found a recipe on the internet a few years ago for something called "Persian Sugar Wax". I don't remember the exact recipe, but I think it was 2 cups of sugar, 2 tablespoons of water and two tablespoons of lemon juice, boiled to the color of strong tea. If you do a search on the internet you can probably find the exact recipe. Then you use as any normal wax you buy in the store. I would recommend buying Sally Hansen's Ultra Sooth Skin Relief Lotion. It soothes your skin, and prevents the ugly red bumps.

Jo Bodey
Bronze Feedback Medal for All Time! 104 Feedbacks
February 19, 2005
0

found this helpful
Unless the hair is embarassingly thick, dark and on your top lip I would suggest you stop being dictated to by fashion and 'beauty' magazines and leave your body hair alone! If you think about it rationally you will find that the removal of female body hair, like men shaving, is dictated by social pressure and media driven fashion. It has nothing to do with health or natural beauty. Think for yourself and save money!
Regards
Jo

February 20, 2005
0

found this helpful
I found this recipe online:
Home Made Nads Hair Remover
Juice of 1/2 a lemon
1 cup sugar
1/4 cup honey
Dust the area you intend to remove hair with cornstarch first.
Mix the ingredients, and microwave it for 2 min. stir and microwave it for about 20-30 seconds more.
Let mixture cool until reaching a ((safe)) temperature .
"very warm"
Spread a thin strip of the mixture onto your leg using a wooden popsicle stick to spread it on.
((Very Important)) pull the skin tight in the area you are planning to remove hair from
Cover the "Nads" mixture with a strip of cotton fabric.
Rub the strip three times IN the direction of the hair growth
Let mixture cool down then pull the cotton strips
off in the OPPOSITE direction of your hair growth.
TIP#1;
Occasionally reheat the mixture for about 23 seconds in the microwave while using.
TIP#2;
The stretching & tightness of the skin when applying your cotton strips are ESSENTIALfor successful hair removal
By mommy kelly (Guest Post)
February 22, 2005
0

found this helpful
thanks for the tips and advice.
mommy kelly

June 5, 2007
0

found this helpful
What's pumice stone like and how exactly do you use them?
Answer

this Question