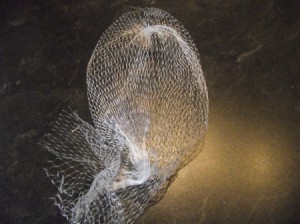 We've all heard the maxim; to keep brown sugar soft, put (something or other) in the jar. And yes, it works. But what a mess. The sugar inevitably sticks to bread, or apple slices, and pretty much everything else one can think of to use.
If you've ever bought a 3-pack of fresh garlic, youre familiar with the small mesh bag. I've often wondered if it would be good for anything else.
Baking day at my house: I'd just finished eating a lovely orange, had just used the last head of garlic and was thinking about softening the brown sugar with a damp paper towel.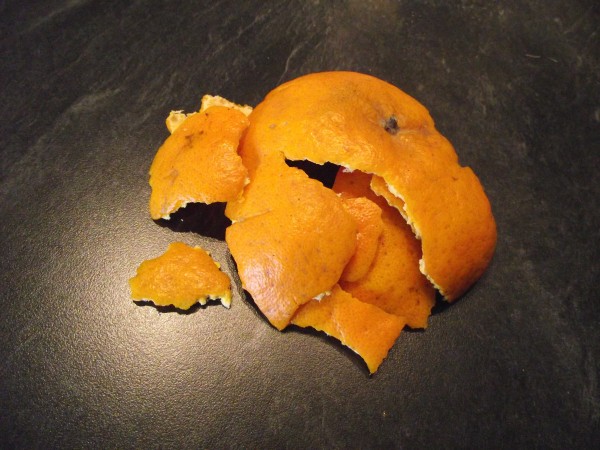 What could be more natural at that moment than to put the orange peel in the mesh bag and place the bag into the jar?
Be darned it if didn't work! After a few hours, I took the bag from the jar, shook it a bit and, voila! Softened brown sugar, with no muss, no fuss.