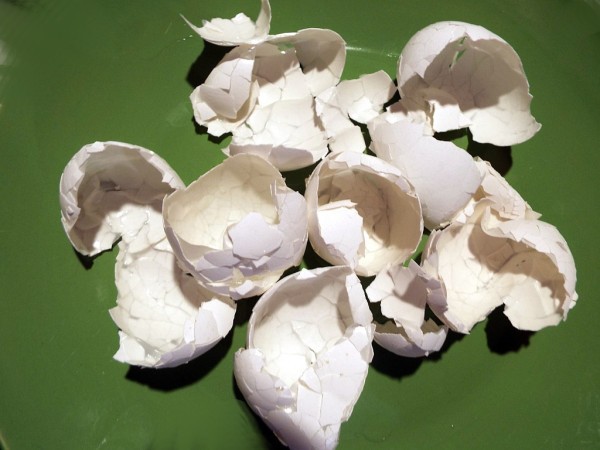 Frankly, I'm getting a little bored with tips for peeling boiled eggs. I mean really, how far can you go with this thing? And then this happens #@%&*~!
I was thinking that overcooking the eggs literally glues the membrane to the egg white. This is a fact. Then, I thought that allowing the egg to cool before peeling would cause the membrane to shrink somewhat, making it fit tighter around the egg white. And, though I couldn't find a video on such, I was sure commercially peeled boiled eggs aren't given a cool down period.
I removed the pot of eggs from the burner and set it in the sink. I added cold tap water to the boiling hot water. I kept adding water, a little at a time and testing, til I had cooled the pot water just enough to stand putting my hands in it.
I took out each egg, rolled it to crack the shell all over, then squeezed the egg just enough to cause a break in the membrane.
I carefully widened the break and spread it apart a bit. I was able to remove the entire shell off every egg in one piece! I did not hold the eggs under running water. (though, if I had run into a trouble spot, I would have dipped the egg back into the hot water so a little would get between the membrane and egg). Easy as pie and the fastest I ever peeled eggs. Hot water/hot eggs is the key.
And I'm sitting here thinking of all the egg peeling tips I have posted. I think I may have won a contest for one tip. And now, all those tips don't mount to a row of pins.