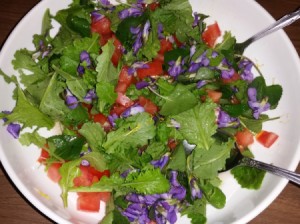 My family had many frugal sayings but my favorite was "No money leaves this house!" The house was paid for, my parents had good jobs, yet they still embraced a very frugal lifestyle to ensure they didn't worry about bills, didn't acquire a lot of stuff, and used everything they had. It enabled them to live their dream of traveling.
We were taught to focus on enjoying life instead of collecting things. As a child, I much preferred weekend trips to the beach with a cooler of homemade food, drink, ice, jugs of water, and makeshift shade, over staying home and playing with breakable toys. My beach pail was a coffee can and my shovel was a large metal spoon. The sand castles were epic. Covering dad in sand, twice as epic! I don't remember much about our things, but I do remember the beach.
So what does that mean, "no money leaves this house"? It means examining every penny you spend to see if there is a better way, a thriftier way, to achieve the same ends--or even do without. Most often we spend money because we think we need something or advertising has put the idea into our heads. Thoughtful thrift means planning and thinking about how items will be used, and challenging the need for everything coming into the house as you challenge every bit of money that leaves the house. There are consequences to everything you buy or use: storage, maintenance, and upkeep. Do you really need it?
I'm retired now, with a comfortable income for me, because I practiced frugality daily, and still practice it. Being thrifty gives me the means to travel, camp, and hike my way through a healthy, active retirement. I don't have cable television, for instance, but I do have a thrifty internet plan and a smartphone and tablet, so streaming media can follow me wherever I travel and camp. Not everyone prioritizes internet and streaming media. Some might do without and some might prioritize cable television to have inexpensive entertainment in the home. In the end, it is always about personal choice--but, you do have a choice.
One of the ways I take on the challenge of living well on a budget is to manage my family food budget to the point where I prepare everything from scratch, including condiments, drinks, desserts, and snacks. I did this when working a demanding job, and continue to do it as part of my retired life. Keeping fewer basic ingredients on hand ensures that I am in control of what goes into our food while making an enjoyable hobby out of squeezing the last bit of goodness out of everything. I buy the basics in bulk, grow vegetables, and even forage for edible greens, berries, seeds, and nuts. Foraging--yes, it's a thing, even in modern, urban environments.
Examples of items prepared from scratch are oatmeal milk for cooking and drinking, brewed iced tea, all our coffee drinks and creamers, mustard from seed, catsup from a can of tomato paste, mayonnaise, and lemon, lime, and orange drinks from fresh citrus peels. Many of the foods I prepare are from scraps, like mystery stew, rock soup, stir-fries, carrot greens from carrot tops I grow on the windowsill, vegetable stock from vegetable peels, meat stock from bones, celery salt from dehydrated celery leaves, potato peel chips, salmon soup from the can liquid, ginger tea and ginger ale from ginger peels, orangeade from orange peels, salad dressing from homemade pickle juice. The lack of food waste easily saves 15-20 percent on a family food budget, while cooking from scratch using low-cost, seasonal, and homegrown ingredients saves much more.
Planning menus and pre-preparing food help to ensure there are planned leftovers that can be used in other recipes with nothing going to waste. We have a favorite list of low-cost meals that are rotated throughout the month, so menus are not rigid. Precooking items like beans, rice, quinoa, barley, amaranth, macaroni, noodles, and meats means that it is easier to prepare recipes when we want to eat a healthy meal quickly. Pre-cooking and batch cooking mean "cook once, eat many times". Leftovers can be frozen and incorporated into many remade meals. Remaking dinner from leftovers is more fun and tastier than just microwaving what you ate yesterday.
Thoughtful thrift means thinking about how to use your money wisely, reducing waste, remaking items, refusing extra services, and choosing your personal priorities. Examine everything and reap the savings, your way!