I keep my food grade diatomaceous earth in a shaker bottle. I often shake it on the the litterbox. This does two things, it gets the cats to lick it off their paws, and also it kills any bugs that try to get in the litter box.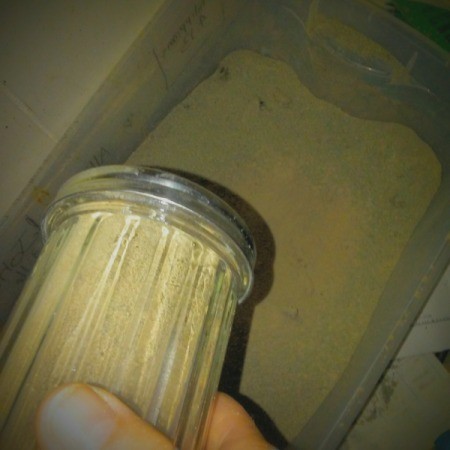 I also sprinkle it anywhere I see bugs in the house, and on their canned food when I feed them in the morning.
Make sure you do not buy pool grade, but that you buy food grade Codex, DE. I buy mine from Tractor Supply.
Here is a great website with information on DE:
http://wolfcreekranch1.tripod.com/defaq.html
Have a great day, and I have enjoyed seeing all the pictures of pets that ThriftyFun pet-parents have posted!