I have 2 Huskies. I sprinkle diatomaceous earth on their food every day and the result is no fleas and no scratching. Each gets about 1 tablespoon depending on dog's weight.
It has to be FOOD GRADE diatomaceous earth, not the stuff with the chemicals (pool grade). You can get this at a feed store, cheap stuff compared to other methods of flea control. I had a bout of fleas a few years ago, horrible. I sprinkled the whole house with borax powder. It took about a week, but there were no more fleas, great stuff!
By Shirl

I wanted to share what the DE looks like that you use in your pets area, and on their food, etc. I don't use it a lot, but when I do I try not to breathe it in.

Never use the pool grade, as it has been processed in a way that would hurt your lungs and poison your animals.
I used this whole ten dollar bucket on these following things:
Sprinkling it in the chicken and puppy run, sprinkling it on the ferret, rubbing it in the puppies' fur after the fur was completely dry after the Dawn and tea tree oil bath. (It took four baths to get rid of all their fleas and they had to sit with a thick layer of Dawn on their fur for about 3 or so minutes.) I also use it for sprinkling on the foster puppies' stools while they were getting their little digestive systems settled down.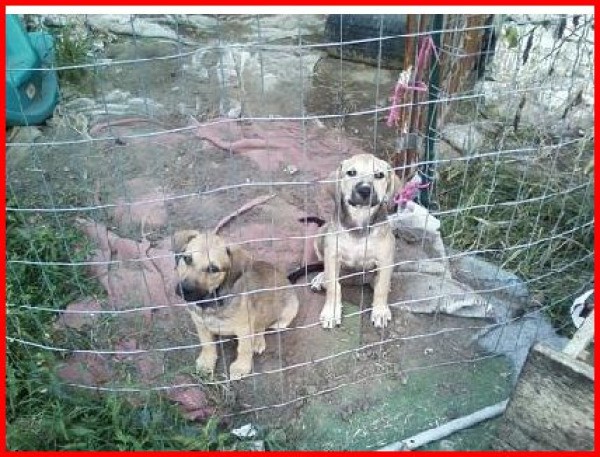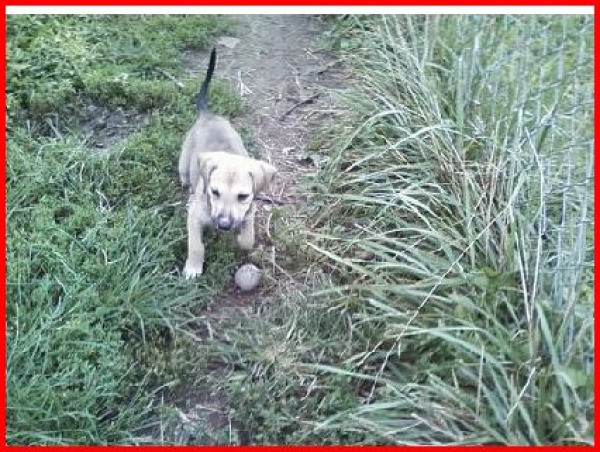 They were so covered with fleas, I wondered if they would have survived. After a lot of worming with Nemex and Safeguard they have become very robust loud and active. I also put a little bit of childrens' liquid vitamins in their morning soft food, and give them about half a teaspoon of coconut oil for their fur. They were in really bad shape. I am so proud of them I am going to miss them, when they go to their Fur-ever homes!

Blessings.
By Robyn Fed from Tri-Cities, TN
October 19, 2012
0

found this helpful
Has anyone heard of using DE this way? I like the idea of using salt also. I do not think boric acid can really be called safe. I think the cat could get really sick from it.
The other product, diatomaceous comes from diatoms which I think comes from sea coral. Ground up it becomes silica which slices up the fleas and is safe for pets and humans.
By catfish hunter
Answers
October 20, 2012
0

found this helpful
It is not boric ACID it is 20 Mule Team borax - not dangerous - not an acid. Borax comes in a 4 pound 10 ounce box in the laundry product aisle of some stores. It is a mined product.
October 21, 2012
0

found this helpful
Hi - I love Borax and use it all the time.
Diatomaceous Earth works really well for all sorts of things including fleas. The problem with DE is that it does not works fast.
Usually takes several weeks to completely clear your house of fleas.
Most people who have fleas want instant relief!
I usually tell people to use DE for long term relief but use other methods in the beginning (vacuum, baths, flea control medication, etc.).
October 21, 2012
0

found this helpful
ONLY use food grade DE! The other is used in pool filters and has harmful chemicals in it! You can also sprinkle this on your furkids to control fleas.
However, keep this away from eyes and nose, both of your pets and you. Use in small amounts.
June 25, 2016
0

found this helpful
DE works although it is a bit messy. It works wonders! I do not suggest salt if you have humid climate as you will have a wet mess. Yes it works, but you will notice the dampness on everything.
July 23, 2016
0

found this helpful
NEVER introduce silica in the home. Silica particles won't just 'slice up the fleas ' it will slice up your lungs too causing I flammation & scarring, reduced lung function when you inhale it. The smaller the particles the more toxic, the more harm it causes. Particles that cannot be seen by the naked eye are inhaled and are so small that they pass through the alveoli into the bloodstream to any part of the body.
The body cannot deal with it or expel it, so it stays buried in lung tissue, etc., to cause problems often decades later. Crystalline silica causes autoimmune diseases & it is group 1 carcinogen & also causes silicosis & other respiratory disease.
May 6, 2019
0

found this helpful
Actually, the research that I have been doing is debatable on the topic of inhaling.
I have read that our bodies actually contain small amounts of silica naturally.
DE is actually fossilized Diatoms, a tiny one-celled micro organism. These fossils are ground up and turned into tiny little shard like pieces, these pieces that are so small they passed through any tissues in the human body. We only feel a soft powdery substance.
However, any insect family that has an exoskeleton feels shard like pieces of glass that cut the exoskeleton, that's where the naturally occurring silica contained in them goes to work, drying insects out.
It also said it is considered an abrasive material. It is mentioned throughout many website to use caution when handling and breathing in the powder, do to some individuals being sensitive to it.
I've used it myself it's best applied in the dusting method. And very finely. I myself stand down wind and use gloves just because I'm sensitive to it on my skin.
This is just what I read, when I did my research on it. We had a horrible flea infestation and were looking for the best and safest way to get rid of the little buggers around are furry sons and daughters.
One thing is for certain, be sure to only use food grade quality DE.
Good Luck
Answer

this Question

...
July 20, 2010
0

found this helpful
Can dogs take diatomaceous internally for fleas?

By donna from Sacramento, CA

Answers:
Diatomaceous Earth For Eliminating Fleas
While I am not an expert, my understanding is that diatomaceous earth is effective on insects because, although it looks smooth to us, it is actually very coarse crystals which damage insects exoskeleton, which causes them to dehydrate and die. I can't imagine it would do any good inside an animal and I would think it would cause harm by scratching the digestive track and causing inflammation. (05/23/2009)

By Dave
Diatomaceous Earth For Eliminating Fleas
The internal digestion of diatomaceous earth will assist in ridding the dog of any adult worm stages he/she may happen to be carrying. However will do nothing for the fleas. I don't think it would be safe to put on the dog's coat either. Simply because in the process of doing that you would be getting the fine crystal-like particles airborne. You and the dog would breathe that in, not good. (05/23/2009)

Diatomaceous Earth For Eliminating Fleas
For fleas, buy "Nutritional Yeast" bulk in a Health Food Store or super market that sells bulk foods. Sprinkle on about a teaspoon a day into your dogs food for a medium size dog. Most fleas hate the way the B-vitamins in the yeast make your dog smell. It's a natural alternative, but not near as effective as a flea bath, flea-dip or flea meds! Better do something before you whole house is overrun with fleas! Nasty little critters! (05/24/2009)

By Cyinda
Diatomaceous Earth For Eliminating Fleas
Under a microscope DE looks like glass snowflakes, and I can just envision the abrasion on the dog's intestinal surfaces. That and it might cause an impaction, accumulating until there's a blockage. (05/28/2009)

May 22, 2009
0

found this helpful
To eliminate fleas on your pets, and in your home, use Diatomaceous Earth. It is finely ground crustacean shells, a fine powder to humans, but sharp edges that cut through the fleas outer shell. I found it on the internet, it also kills ants, cockroaches, bedbugs and flies. It can also be fed to pets and livestock as a dewormer.

By Karen from Ozark, AL

Answers:
Diatomaceous Earth For Eliminating Fleas
I love that stuff, it works. I found mine at the feedstore. Since it's mostly silica, wear a mask and don't breathe it when you're throwing it around. I used to have goats and made the best floor in the barn, by putting down 6 inches of clean washed sand, then 1/2 inch of Diatomaceous Earth, then 12 inch square concrete paver blocks. The wetness ran between blocks and into the sand, where no fly babies could ever hatch because of the Diatomaceous Earth, and I could sweep up everything on top of the pavers.
Be aware that it never, never decays, being a lot like glass (under the microscope it looks like stars, really neat shell shapes, and the pointy corners is what terminates the bugs, not a chemical at all). So don't put it into any garden ground because it's for sure not a friend to earthworms. But it sure beats any chemical spray poisons, much smarter and more organic. (06/18/2007)

By Kim Ch
Diatomaceous Earth For Eliminating Fleas
Please, please take care and do not breath in this powder. It is very dangerous and can damage your lungs. Read the label directions. (06/18/2007)

By Margaret
Diatomaceous Earth For Eliminating Fleas
Very Important. I quote A. Valeria from CA, whose post I read: "I've used Diatomaceous Earth for years, I even used it to get rid of a horrific flea infestation with no bad effects. It works against all insects and parasites.

The "important" thing to note is that "pool grade Diatomaceous Earth is extremely dangerous and can cause silicosis (scarring of the lungs similar to asbestos poisoning). The only safe Diatomaceous Earth to use is natural pulverized or ground Diatomaceous Earth, that can be found in plant nurseries and food storage shops. This Diatomaceous Earth has not been superheated, a process which creates fine threads of silicone glass which makes it a better filtering product, but makes it dangerous to handle or breath." (It's dangerous for humans, think how much more so for your pet.)

Please pass this information on to all forums, etc. you are on. (06/29/2008)

By Aslan
Diatomeceous Earth For Eliminating Fleas
Fleas have to come in contact with the Diatomaceous Earth in order for it to dehydrate them, so the Diatomaceous Earth (we recommend only food grade Diatomaceous Earth) needs to be applied in areas where the fleas exist. Spread very lightly in carpeting or flooring and leave it in for a few days to a week before vacuuming up. Outside it can be applied in areas where fleas or other insects are a problem. Again, we recommend only food grade Diatomaceous Earth, because wild life can consume it and non food grade can kill them, whereas food grade is safe for birds, rabbits, and other animals to consume, yet it's will still dehydrate fleas.

Here's an online source for food grade Diatomaceous Earth: http://www.wolfcreekranch.net
and some retail stores that carry it: http://wolfcreekranch1.tripod.com/de_retailers.html

Hope you are flea free quickly!
(10/24/2008)

By Julie