We order plain white t shirts from a bulk store, fabric markers from Oriental Trade Company, and iron-on computer paper. Before Bible School, we design an iron on based on our VBS Theme and print it on the iron-on paper (be sure to print it backwards so it irons on correctly!).
Then at Bible School, we let the kids go wild with the fabric markers. Be sure to put newspaper in the t-shirts so the markers don't bleed through. The kids decorate the front one day, and the back the next day. Sometimes they get their friends to autograph the shirts. All the kids wear their shirts for the closing program!
By SueO from PA
At Vacation Bible School, you've always got tons of artwork that needs to dry. Ours is a sea theme this year. We're letting the kids create this ocean backdrop the first day in craft class to use all week. I used newsprint to be more environmentally friendly, but a blue paper party tablecloth would also work, or blue fabric, old sheet, whatever.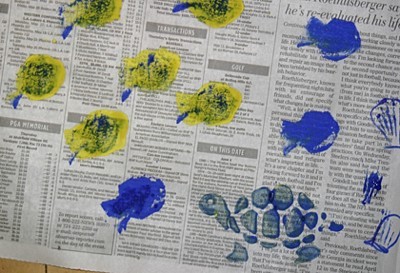 Approximate Time: 20-30 minutes
Supplies:
newspapers, paper tablecloth, fabric,sheet, etc.
tempra (washable) paints
brushes
various items to stamp with: shells, cookie cutters, foam stamps, shells, mittens, etc. See below.
tarp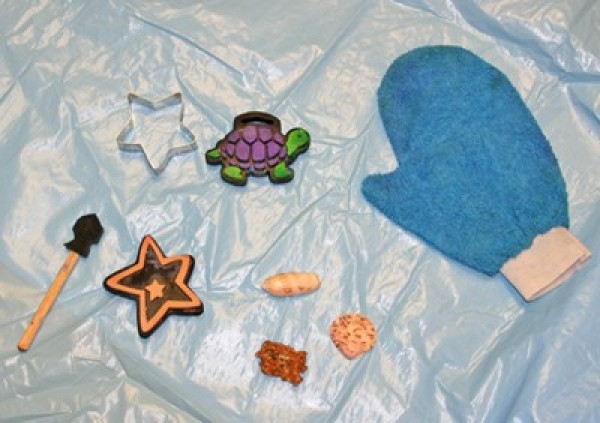 Instructions:
This is best done outdoors. Either way, spread a big tarp and give each child a piece of newsprint. Put his or her name on it with a marker.
Allow them to have at it, making the various creatures described below. When dry, hang it inside, and attach artwork to it to dry, as desired. Or you could just lay the newsprint on the floor and lay the artwork on it do dry.
Fish:
Using a small foam brush that you can find anywhere paint is sold, cut to resemble a fish, as shown.
Holding the brush flat against the paper, have the kids stamp on a fish of one color and while still drying turn the brush over and stamp another color over it.
Whale:
Using a child's mitten or cleaning mitt as shown, paint the mitt blue and press on paper. Add details with a dark blue maker.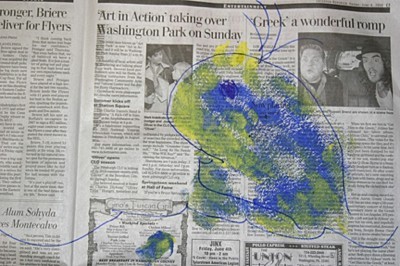 Star Fish:
Use star cookie cutter dipped in coral paint. Fill in with small brush.
Scallop:
Paint a ridged shell and press on paper. Draw scallop shape around it. Experiment with other shells, coral, etc. to help the kids understand about texture.
Turtle:
Paint the stamp and press down on paper.
As an activity, talk about why recycling newspapers this way is a good thing.
By Cindy from Waynesburg, PA
Editor's Note: Cindy has submitted a number of Vacation Bible School crafts with a sea theme. Here is the link:
I'm helping with a vacation bible school that has a "behind the scenes" like Hollywood theme. They have a red carpet set up for the kids to enter on, but we need help with decorations and craft/activity ideas that are more bible based than Hollywood-based. I'd love to hear any creative ideas.
By Amanda from Wichita, KS
Answers
August 20, 2017
0

found this helpful
Make a photo frame by gluing popscicle or craft sticks to form a square. Have the kids cut out of magazines or color their own photos of God's handiwork in nature. Glue a yarn hanger to the back.
August 21, 2017
0

found this helpful
You could have posters made for "Oscar winning films", such as the birth of Jesus and other Bible events you want the children to remember.
Answer

this Question

...
I would like some craft ideas for my church for bible school this summer.

By brenda from Waynesville, NC


Answers:
Craft Ideas for Vacation Bible School
I use to teach how to make and repair earrings etc. Good luck. (03/14/2010)

Craft Ideas for Vacation Bible School
Candles - you will need: sand, candle wax, anything to make a "mold" in the sand. Of course, the adults melted the wax, but the children made the molds in the sand.

Shoe boxes - kids decorate them with paint, stickers, markers, wrapping paper/tissue and then take their "crafts" home in them at the end of the week.

Crosses made with Popsicle sticks - paint or mark on them, glue then use twine to "finish" off (at the crossed area).
(03/20/2010)

By Linda
Craft Ideas for Vacation Bible School
Check out "Pack O Fun" either the magazine or website. They have a section in every issue for use in Sunday schools or bible camps. Maybe your library or local used book store would have back issues. (03/21/2010)

By Mary Lou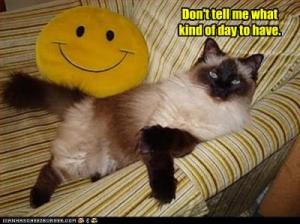 Craft Ideas for Vacation Bible School
Here's but one website with appropriate crafts. Without knowing your VPS theme, it's difficult to give ideas. dltk-bible.com Google "Sunday School Crafts" or VBS crafts and you will find many ideas. Have fun.
(03/21/2010)

By Sue
Craft Ideas for Vacation Bible School
They have lots of free ideas as well as a store where they sell items to help make some of the crafts.
I really like their Bible Friends paper dolls. (04/08/2010)

By Laura