February 13, 2016
1

found this helpful
Top Comment
Hi Lifekinds!
I wouldn't worry about what kind of cookies they are; they're probably similar to vanilla wafers (like 'Nilla wafers - not the kind of wafer cookies with the cream filling). I was thinking of using shortbread cookies, myself. You can change this idea up and use different combinations of cookies and puddings.
You could use the same bowl for crushing both types of cookies; just wipe out any crumbs or residue from the first batch with a paper towel.
As for the grated chocolate, one usually uses dark chocolate, like semi-sweet chocolate that comes in bars for cooking (found in the baking aisle at the supermarket). You could also use a Hershey's Special Dark bar, or really any chocolate bar that you like. A recipe like this can be used as a jumping off point for endless variations. Don't be afraid to experiment! Have fun!
February 14, 2016
0

found this helpful
Thanks Pixiedust7 for answering Lifekinds in such a great way! I couldn't have done it better! I didn't visit the site for a few days, so I missed his questions. You are a *!
February 15, 2016
0

found this helpful
Hi Benetta,
Thanks for your kind words!
I must apologize to Likekinds - I mis-typed his name as Lifekinds and you, Benetta, picked up my mistake.
That's what I get for staying up too late - I misread things or make typos! ;)
February 15, 2016
0

found this helpful
Just for you... :-)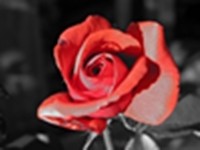 February 12, 2016
0

found this helpful
I'm going to try this for a friend whose a bit under the weather. She should love it. Questions, please.
1. Are the 'vanilla custard cookies' what I know as vanilla wafers?
2. What kind of chocolate did you grate for the topping?
3. Since I will be emptying the first bowl of Oreos, couldn't I use the same for crushing the cookies/ wafers?