May 29, 2021
1

found this helpful
You dog is mixed with Beagle and it's a dog and beagle are excellent loyal and companion dogs.
According to NBCA they said that beagles dogs are so awesome and excellent but they get diseases a lot which are like cancer.
So it's very important to give them proper treatment from a trusted pets company and that was really what I did to my beagle dog called Whitney.
I suggest you should check out the company I used for my beagle dog because I get supplements for my dog anually you can also check them out as well.
Here's there website below.
www.holistapet.com/?rfsn=5353016.7a7d77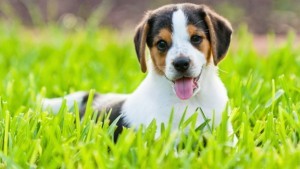 June 1, 2021
0

found this helpful
Thank you for the link.. I'll look into it!
May 29, 2021
0

found this helpful
The puppy in the photo looks too large to be a 4 week old Chihuahua puppy. Is it 4 months old? It's difficult to tell what a young pup is mixed with judging from physical characteristics because their features change as they mature. The appearance of your pup is quite similar to pictures of Chihuahua/Beagle puppies and Chihuahua/Jack Russell puppies.
June 1, 2021
0

found this helpful
My bad, it's a 3 month old puppy and is a he! I posted this after a long day and right before going to bed.
June 2, 2021
1

found this helpful
I'll fix it in the original question. :)
June 2, 2021
0

found this helpful
I've tried, but I don't see an 'edit your question' option.
June 2, 2021
1

found this helpful
We don't have a way to do that. In the past, people would change their questions or answers to spammy links or worse. Only our editors can make changes after it has been published now. Some people ruin things for everyone. But me and the rest of the staff are happy to fix things as quickly as possible.
May 30, 2021
1

found this helpful
Chihuahua Mixed Breeds: 20 Different Types of Chi-Pups www.loveyourdog.com/.../
Most of the mixes have long hair.
Of the ones with short hair and floppy ears, your puppy looks most like a chihuahua beagle mix.
This mix results in a wonderful dog. It's called a Cheagle. Here's a web page about the mix. Chihuahua Beagle Mix: Cheagle Breed Information, Puppy Costs & More.
www.loveyourdog.com/.../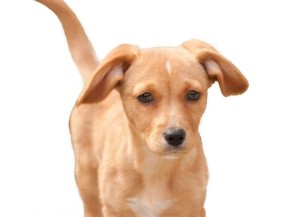 May 31, 2021
1

found this helpful
It is very difficult to determine the breed mix when the puppy is at such a young age. The ears are quite long. Maybe this is a Beagle / Labrador Retriever mix.
A DNA test will help you to identify the mix.
June 2, 2021
1

found this helpful
I believe your pup does have a good mix of Chihuahua and even looks like he could have some beagle as his ears favor that breed.
Even 3 months is too young to really pick breeds and you need better pictures so you can see him from the side, standing straight - body shape, head, tail, legs - and full face as well as age, weight and height.
Here are some images of the Chihuahua & Beagle mix but very mixed breed puppies will actually look the same as each puppy will take more or less of each breed and may resemble one breed more than another.
www.google.com/search?q=chihuahua+and+beagle+mix...
As mentioned before, only a DNA test will confirm the actual breeds but tests will also inform you of any potential heath problem as well as their normal life span.
DNA test kits usually cost from $60 to hundreds and can be purchased online, pet stores, big box stores, and vets.
The most important thing you can do for your pup is to be sure he gets all of his first year shots/vaccinations.
www.petsmart.com/.../A0067.html
June 3, 2021
0

found this helpful
Thank you. He has his first appointment to the vet next week. I will ask for one of those kits and see how much they sell it for.
June 3, 2021
1

found this helpful
I'm glad he is getting his shots as they could be a life saver.
Usually, the DNA kits are more expensive when purchased from a vet but check so you will have a ballpark figure.
Let us know how your pup is doing and also any results from his DNA test.
June 3, 2021
0

found this helpful
Yes, I will :)