January 12, 2012
0

found this helpful
It's a German shepherd mix, but I don't know the actual breed. Please try to help me. Someone told me that he is a street dog.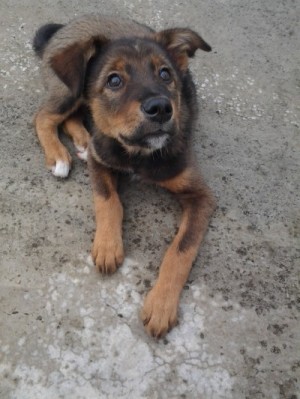 April 15, 2012
1

found this helpful
If you really need to know [I did], go online to Mars Veterinary and get their Insight DNA kit. Follow the instructions exactly. They are about the most accurate and reliable of most of these companies and have been around for a long time. The cost is very reasonable [65.to 75.]
It was a lot of fun and answered all my questions; many ahaaaa moments. She has a very dominant Shepherd look [straight up GSD ears and all], but has some oddly pretty markings & unusually tremendous pulling power [like a freight train], topped off by shockingly blazing speed.
She turned out to be 60% German Shepherd, 25% Burnese Mountain Dog and 15% Saluki. I am so glad I had this done.
Best of luck to you,
Mike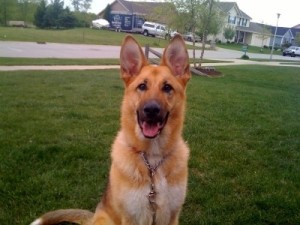 June 11, 2017
0

found this helpful
She beautiful, I just rescued a Shepard also and I'm wondering if she mixed she really light in color!
April 30, 2015
0

found this helpful
Looks a lot like my new puppy. She is lab, shepherd, border collie. I really see the border collie in both yours and mine. My pup is only about 11 weeks old.
May 5, 2015
0

found this helpful
When I adopted my dog Mya, they told me she was a German Shepherd/Shiba Inu mix. When I got her signed up in a training class, the instructor told me she looked like a Belgian Malanois. At this point I really wanted to know exactly what breed she was so I had her DNA done at my vet. They drew blood and sent it to Mars for evaluation.
I am so glad I had it done! Not only did I find out exactly what breed she is but they also tested her genes for any mutations so my vet and I could be prepared for any possible future medical issues. Ok, ready to hear what mix she is? One parent is a German Shepherd and Collie mix. The other parent is a Keeshond mix with the mix being White Swiss Shepherd, Boxer, English Springer Spaniel, Samoyed and Soft Coated Wheaten Terrier. If your dog is young, I would encourage you to get the DNA done. It is well worth the money.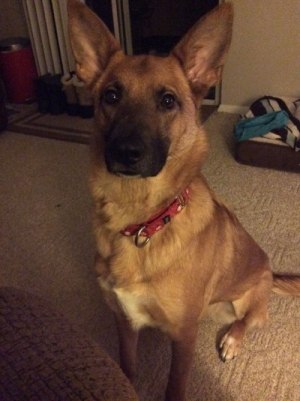 May 13, 2015
1

found this helpful
Our dog is a German Shepherd/Husky/Retriever mix. Hope this helps since our little girl looks identical to your dog. :)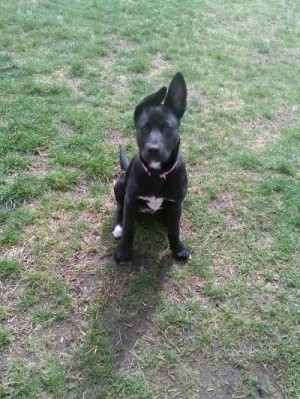 August 8, 2015
0

found this helpful
Hello...
My dog looks pretty much the same, and he is a German Shepherd bernice mix.
I believe the 'bernice mix' is the same class as a pure bread bernice mountain dog just like golden retrievers are in the same class as labs.
Hope that helps.....
:)
January 16, 2016
0

found this helpful
Meseems , GSD mix with Labrador retriever,so it is labra shepherd.
August 16, 2017
0

found this helpful
I'm willing to wager she is a German Shepherd/Black Labrador Retriever. It's a popular "designer" breed. She looks identical to my furry companion Kaiser, and his previous owner purchased him under the impression that he was a hybrid of the two previously mentioned breeds.