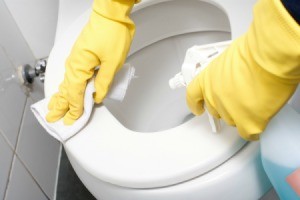 Product:
Zep Shower Tub and Tile Cleaner
Manufacturer: www.zepcommercial.com (Home Depot product)
Cost: $2.99
At last, I have found an amazing shower door cleaner that truly removes the hard water residue from my glass shower doors. I have tried everything to no avail, until I tried this Home Depot product! I just sprayed it on the doors and on the tiles, and left it on, for about an hour. Then I carefully entered the shower (floor will be very slippery) and used an old mesh bath scrubber and cleaned the doors and tile.
Then I rinsed everything off and was astounded at the difference. No kidding, it is the only thing that has worked for me. Also, the fumes are very minimal, sort of "soapy smelling". Hope this helps you too.
By Pat from Ajax Ontario Canada
Do you have feedback about Zep Shower Tub and Tile Cleaner? Post it below.