Saving Money on Sewing Supplies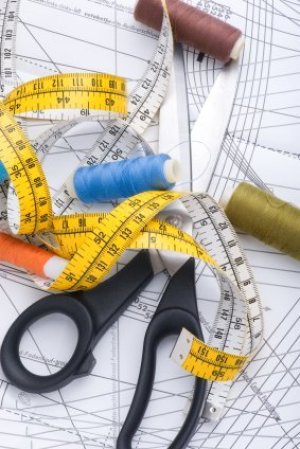 Sewing is fun and productive hobby that can save you a lot of money in both the short and long terms. This is a guide about
saving money on sewing supplies
.
Solutions
Share on ThriftyFunThis guide contains the following solutions. Have something to add? Please share your solution!
If you sew a lot like I do, this will save you not only money but time. Quite often I find the larger spools usually sold for serger use on sale for $1.98, less than the large spool of regular thread. I just sit it in a container run it up through a hook that I tape to the lid of my sewing machine and thread as usual. I wind my bobbins with the same thread so I don't have to adjust the tension and the thread comes in tons of colors.
By Ann W. from Loup City, NE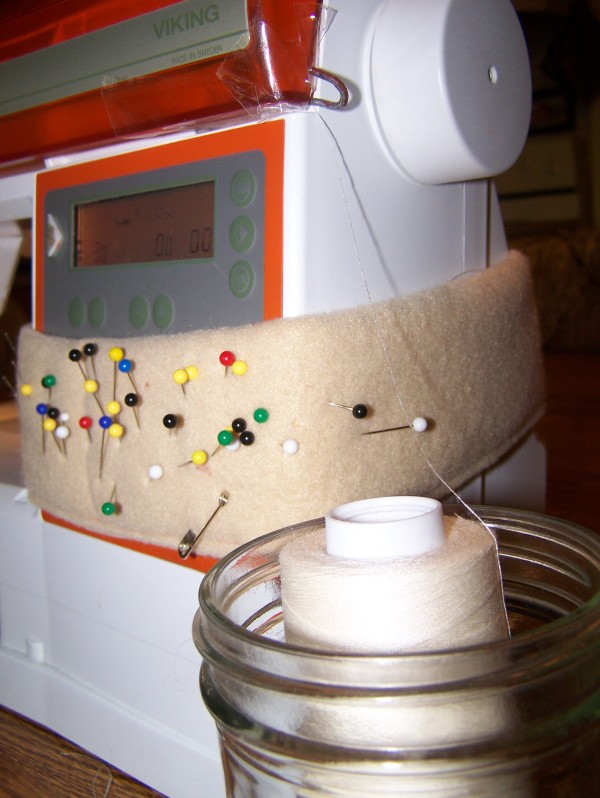 After removing blue and white checked curtains and shades in my kitchen and laundry room and replacing them with blinds, I snipped the curtains in two to make valances and used the remainder of the fabric to make quilted place mats, oven mitts, and pot holders. I even used the material to line a picnic basket, which had a ruffle hanging out beneath the lid. I still have fabric left.
By onelivewire from Rocky Point, NC
I love fabric crafts, but often want many different fabric materials, patterns, and colors. I now go to the Thrift Store (Goodwill, Salvation Army, etc.) and look at the clearance rack for shirts, pants, or skirts made of fabric I can use in my crafts. That great skirt may be out of style, but the fabric is still usable.
By Trina from sunny south FL
Interfacing can be expensive, but I have found that landscape fabric is the same thing as sew-on, black, light weight interfacing. It comes in different thickness', too. Landscape fabric is made to keep weeds from growing through your garden. It's made to withstand water, weeds, and 4 or more years of everything the environment can throw at it! Plus it is only $3.99 for a 3 x 50 foot roll. On the west coast, I buy mine at Big Lots, which is a discount, liquidation store. They sell their own brand. So if you're gardening, save some of your landscape cloth, and put it in your sewing box!
By Cyinda near Seattle, WA
I find a lot of beautiful fabric in the charity shops and thrift stores. It's always value-added, because the fabric is in curtains, bed linens, and clothing. Lots of good elastic, curtain rings and headers, zippers, and buttons that can be removed to be recycled on other sewing projects! Retro, vintage, and modern fabrics, right there for pennies. Bring them home, run through the washer, and get sewing!
I've also found yard goods, some still with the cutting tags on, and very few smaller than a yard (36 inches) of lovely brand new fabric at a fraction of the original price.
I have also saved by keeping my eyes open for used sewing machines, sewing patterns, notions (bargain bonanza when you find a huge bag of thread spools, buttons, zippers, etc.), and sewing tools like pressing aids. Bought new these items can break the bank, bought second hand (or third, or fourth) really saves a home sewer serious money. Even if the sewing machine needs minor repairs it's a bargain to buy used because the older machines were built to last generations.
And oh wow! Jumble, garage-yard sales, and what we in the UK call car boot sales, I've found truly amazing savings on sewing supplies at these sales! I very rarely have to buy anything new to add to my sewing supplies. :)
Source: A long line of Make Do and Mend ladies including my gran and aunts:)
By FrugalSunnie from Scotland
April 3, 2007
0

found this helpful
Our ancestors were very frugal and remembering some of the penny pinching ideas they employed is helpful even now. Gram Mac was as tight as bark to a tree, but remembering what she would have done ha saved me a trip to a store recently. How?

I was marking a new (shorter) hemline in some lovely window drapes a friend had given me when I discovered that I had no thread that anywhere near matched their color! Since the material was a solid color, between sage green and a shade of olive green, that was not surprising. I wanted the new drapes hung, like yesterday. I'd cleaned the two windows and even had the ironing board out, all ready to give the lovely drapes a nice finish.
Frustrated, I thought, "Oh shoot! What would Gram Mac have done?" I sat fingering my lap project and suddenly it came to me. I took a length of material I'd cut off and was going to trash. Sure enough, using a needle to start a strand of material, I grabbed a recipe card and began winding thread from the material around it. Before you could repeat, What would grandma do?" I had more than enough thread to do the new hems!
By Janet from Conway, NH
I have been using an empty lint roller as a darning 'ball'. It works very well. I have never found refills for it. I think they are wasteful, anyway.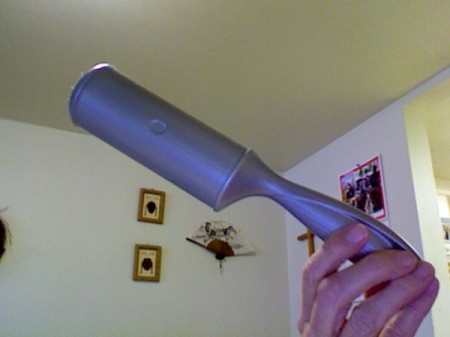 Read More...
Join a local sewing group, such as a Quilting Guild or American Sewing Guild that meets in your area. They usually have a free table with all sorts of free things members don't want anymore or just want to clear out the clutter.
July 5, 2006
1

found this helpful
When you need templates for any kind of crafting; plastic sheets are available at most craft stores. However here's what I discovered: go to any "dollar" store and buy a pkg. of cutting board sheets.
Read More...
August 17, 2004
1

found this helpful
For my 6 year old, I have found patterns on sale at fabric stores when special sales run for half price if not .99 cents. I have saved many of my old denim skirts, or can even buy them at thrift stores, take apart at seams, and use for making capris, shorts, and skirts.
Read More...
Related Content