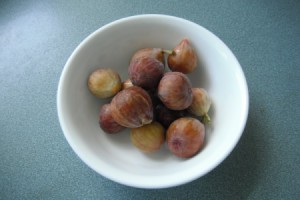 When I was growing up, I spent a lot of time over at Grandma's house which was across the road and up a long lane. In August, you could find me up the fig tree munching on some of the best brown figs I have ever tasted. I would eat and eat until my belly was full. I still love figs.
I got a call from my sister-in-law and she said her figs were ripe and needed picking. She has a huge fig tree. I jumped on that offer and gathered enough to eat and also to freeze. She told me they freeze well. She said to let them thaw just a little and they were very good.
After sharing with our neighbor, who said she had never eaten figs, I saved a few to munch on and prepared the rest for freezing. My husband doesn't like figs, which is fine with me.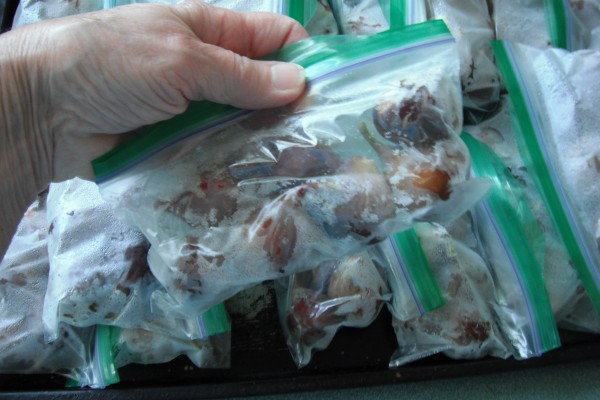 I did not wash the figs. I put most of them in snack zip bags and spread the bags out on a baking sheet for freezing. After frozen, I put the bags of figs into a large freezer bag and placed it back into the freezer. The figs in the snack bags did not stick together.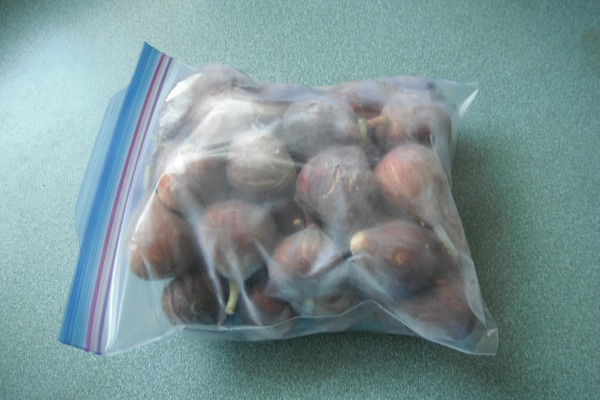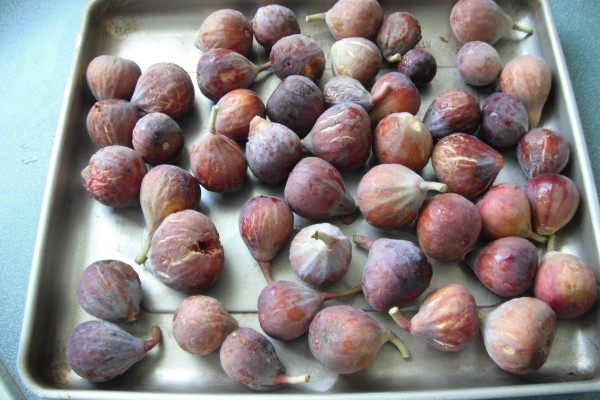 Not knowing whether they would stick together or not, I spread some out loose on a baking pan and also put it in the freezer. After frozen, I put them in a quart freezer bag.
I took some out today and let them sit for about 30 minutes. They were beginning to get a little soft and were still icy. Freezing them did not change the taste. I'm really going to enjoy these figs. They won't last long.