Uses For Binder Clips
Solutions
Share on ThriftyFunThis page contains the following solutions. Have something to add? Please share your solution!
I use binder clips for everything! Not only do I use them for resealing food packages and holding paper, but for clothing as well. They are very useful for holding up too-long pyjama pants and minimizing waists that are too-big. I keep assorted sizes in a pretty jar in the kitchen so they are always on hand.

By Jenny from Cyprus
I get my calendars at the dollar stores. The variety is great, and of course the price is key. But, the paper is thin. I find that when I hang it by the center hole, the edges flop over.

When I figured out that two tiny binder clips worked great, I was too happy and had to share it.
Oh the Simple Things in Life!
I have a twin bed and the bedspread does the "corner" thing. I have to go around the bed to open/close the sliding glass doors at least 4 times a day. This has tripped me some so today I spent 60 seconds fixing it.

With binder clips, I folded them over toward themselves and clipped the cross section, then the bottom just below it. Still pretty, now safe. Win Win!
Source: Just saw a problem and how to fix it.

The space is limited on my desk. So I have my laptop on a tray. This gives me space underneath for things that I don't need very often.
It's where I keep my external hard drive, a supply basket, etc.

November 22, 2011
3

found this helpful
Binder clips can be used for gluing items together. Some glues require pressing the items together for a few minutes. Binder clips are available in different sizes for different projects, help form a tight bond, and do not leave fingerprints or markings.
Read More...
I love binder clips; big, small or "just right". So today, I noticed what I did in the office and decided to share.

July 13, 2018
2

found this helpful
Squeezing a tube of toothpaste in the middle can make it difficult to get all the paste out later. Rolling the tube from the bottom and clipping it in place is a great way to ensure you use all the product with minimal mess.
This is a page about using a binder clip for toothpaste.

February 16, 2017
2

found this helpful
You can use a binder clip to safely store a razor. Learn more in this page about storing razors.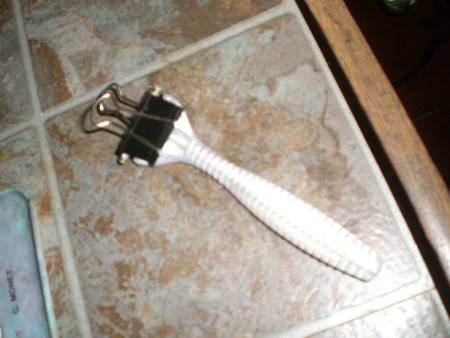 October 30, 2015
2

found this helpful
An inexpensive alternative to a decorative ceramic yarn bowl is this one you can make yourself. This is a page about making a binder clip yarn bowl.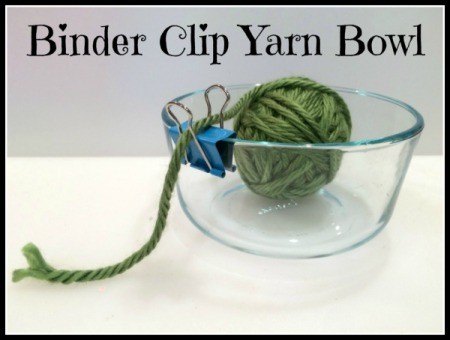 April 22, 2017
1

found this helpful
When you get creative, a useful curtain can be added for very little effort or cost. This is a page about shower curtain ring and binder clip curtains.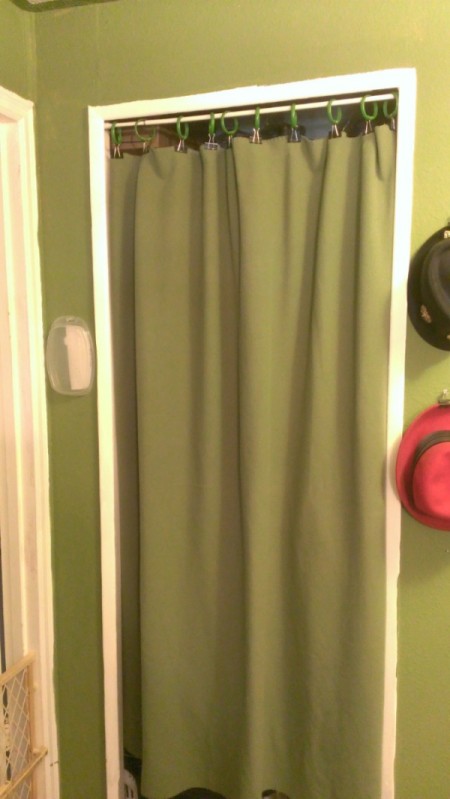 February 13, 2017
1

found this helpful
If you don't want to put another hole in the wall, you can use binder clips for organizing your keys, by making a makeshift hook. This page shows you how to use a binder clip for hanging keys.