We found a cute little Dachshund in the backyard yesterday morning. It had a sweater on, so we knew it belonged to someone in the neighborhood. I made some signs to put up, but also checked Craigslist.org and posted a notice.
When I checked this morning, the owner had posted a notice on Craigslist, which I saw, but she didn't see mine. Little "Chocolate" found his way home. So, Craigslist is a fast way to look for your lost pets.
By Peggy from San Antonio, TX
Catherine Forman
1

found this helpful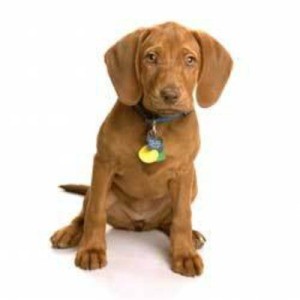 It is a horrible thing to think about: your pet slips out the door and seems to disappear. How do you get your pet back safe and sound? This timeline can help you out.
Before your pet ever escapes: Make sure they have a collar with tags! Your pet should wear an ID tag with your name and phone number. Your pet should also have a current rabies certificate; some areas may have a low tolerance for unvaccinated pets.
In the first few hours: Get as much help as possible. Call your friends and family to help you look around your neighborhood. Ask everyone you see about your missing pet. Call the local police and animal shelters to see if anyone has brought in your missing pet.
Call your pet's name as you walk around. Rattle a box of treats, or squeak a toy... anything that might get your pet's attention. Be sure to carry a cell phone with you; in case anything happens while you are searching, you can get help.
In the first few days: check with your local veterinarians and shelters every day. Don't just call! Go by in person with pictures of your pet, and to look at any pet that may resemble your pet. My Miss Bee is a Boxer/Shar-pei mix, but the last time she got out, police thought she was a Pit Bull. If you don't know breeds, you may call a dog or cat one thing when it is another.
Make and hang as many posters as you can. Use a good picture of your pet, and offer a reward if you choose. Put your phone number on the posters, but not your address. If anyone has found your missing pet, they can call you and arrange a meeting.
And don't ever give up hope. I recently saw a story of a golden retriever named Sam who had been adopted from somewhere in the south and transported to his new home in New Hampshire. After only two weeks, he got out and disappeared. Two years later, local animal control officers managed to catch Sam using a ham sandwich as bait and he was returned to his family. He had stayed close, surviving the cold winters thanks to kind folks who put out food and finding shelter where he could.
My 5 year old German Shepherd recently ran away maybe 3 days ago and it was during a storm and he's terrified of storms. We have 10 acres of land, but we can't go through it all because it's mostly woods.
I am very worried because a lot could've happened between then and now.

Answers
May 30, 2018
0

found this helpful
Best Answer
Prayers for his safe return!
Suggestions to help find him include:
1. Call your local police department and all local animal shelters and report him missing--and share the photo and his name and how to get a hold of you
2. If he is chipped, tell the vet where he was chipped to be on the look out
3. If you have websites like Pet Finders or Next Door use them to tell people he is missing and how to get a hold of you
4. If you can post signs, do so in all major intersections and roads. Offering a reward can help!
Keep us posted.
Answer

this Question

...
Answers
May 9, 2019
0

found this helpful
I am sorry to hear you lost your dog! I hope you find your dog soon! Here are some methods you can do to find your dog:
Make fliers, signs in your neighborhood/pass out.
Make a post on Facebook and ask neighbors/friends to share the post so it gets out there.
If you're on NextDoor you can post lost pet or you might find found posts.
You can post on Craigslist lost + found, check both sections.
Form search group with your friends/family/neighborhood whomever is willing
Contact and check in with your local animal shelters
There are some organizations on Facebook willing to share to help lost dog, free service to help you find your dog. Ex: www.facebook.com/.../, https://lostdogsofamerica.org,
May 9, 2019
0

found this helpful
I belong to a neighborhood group on Facebook. Lost pets are posted there, and many have been found.
May 9, 2019
0

found this helpful
Prayers for your pup's safe return!!
Post signs everywhere with your phone number.
Tell everyone you know that he is missing and when and make sure they know how to contact you.
See if your neighbors have had sightings.
Use drones any where where there has been a sighting. Every neighborhood seems to have a kid with a drone who is willing to help!
Put notices on Facebook and Nextdoor and every single social media platform you use.
We had a neighbor dog missing for a week and everyone in the neighborhood was out searching for him.
Post back with an update.
May 10, 2019
0

found this helpful
Hi Mary,
I am sorry to hear it you lost your dog.
Print missing pet flyer and distribute around your neighborhood.
Also, Read this article you will have a better Idea of what you should do.
pawmaw.com/.../top-10-ways-to-find-missing-pets
Also, you can report your lost pet with PawMaw, They can help you find your missing pet.
I hope you find your pet quickly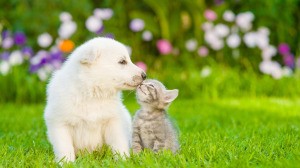 Answer

this Question

...