Gentle readers of this ThriftyFun site, the following is a true Wildlife story. My wife and I were meandering down a well-worn packed dirt trail in the Lake Louise Area of our Canadian Rocky Mountains,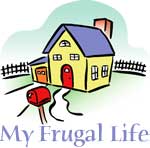 when I noticed all was not forest green and wonderful in our leafy paradise. There was a small government sign printed with bold black letters that read: "Don't Feed The Wild Life".
Those who know me understand that I am a law abiding citizen, particularly when I am walking and munching happily on a large juicy green apple. I had no qualms at all about obeying that government edict. No qualms at all except for the four inch tall and furry brown chipmunk sitting next to the sign, who held both his front paws in the air and kept his large heart-melting pool black fluid eyes staring directly into mine!
Now when I mentioned sitting next to the sign, I did not describe how the sign was next to our trail and Mr. Chipmunk was sitting on the trail, blocking my path. In fact, most people would stop to read the sign and it made a perfect spot to ambush unsuspecting tourists. A four inch Robin Hood with the courage of a lion, who created tourist conscience conundrums.
Needless to say, my wife and I continued down the trail and you can ask yourselves, did I obey that sign or not? Somebody gave Mr. Chipmunk a mouthful of something sweet but I admit to nothing, and I repeat! I admit to nothing!
Do feed the wildlife! I am not suggesting that when you walk on the wild side, you bring meat and potatoes for the animals; but every visitor to a National Park in North America should be greeted at the gate by well paid Park Wardens, who provide said curious guests with seeds for planting in the Park. Free gifts that include native flower seeds and a native fruit bush.
The wildlife, including freedom loving tourists, will enjoy eating the fruits of black berry and/or red berry Bushes. Even a small apple tree will do. Every tourist should be given brief instructions on how and where to plant their free gifts. In full sunlight or half sunlight or even no sunlight. Every Tourist should be made to feel welcome as an honored guest.
Have a Great Summer Vacation!
Signed: Joseph Raglione
Executive Director: The World Humanitarian Peace and Ecology Movement.
By Joseph Raglione from Quebec, Canada
Do you have a frugal story to share with the ThriftyFun community? Submit your essay here: http://www.thriftyfun.com/post_myfrugallife.ldml