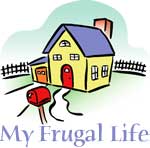 "Wake up and smell the roses, you really can't go home again". That's what I thought anyway. But with childhood memories dancing in my head and trepidation in my heart, I gave it a try.
I relived the memories of my youth on my three-hour trip back to my high school reunion as though they were yesterday instead of forty-three years ago. I was so excited to see everyone and start over, that I failed to remember one little thing they have all gotten older, forty-four years older. The hardest thing to face was that for every year they aged, so did I. Some of them got a little rounder (including me), some got a little grayer (including me), and some didn't know who some of us were (including me).
Quite a few of them have been faithful and attended most of the alumnus through the years and had stayed in contact with each other. I, on the other hand, had let myself slip through the cracks and become a bystander. So it took some real soul-searching on my part to convince myself to go back home again. Would I fit in, would I know anybody, what if they are like complete strangers? But with some major hand holding from a very dear classmate who said all the right words, I packed a big bottle of antacid, put on a brave front and made the trip to my 43 alumni. One would think by the time you have been out of school 43 years, you should be comfortable in your own skin; but right now mine is crawling from my nose to my toes.
To my delight, I had a wonderful time and it was as though no time had passed between graduation and being back with my friends from high school. They didn't ban me from their conversations, lock me in a closet or punish me in any of the ways my complex had me worried about; but welcomed me with open arms and bear hugs. The stories being shared brought back even more memories and the laughter was bouncing off the walls.
I look back now with regret for the years I have let slip by and the friendships I let tarnish. The classmates and friends from other classes that met with me that day at my motel room seemed to forgive me so all that is left is to forgive myself. The people in my memories are real people and deserve my time now just as they did when they were helping me build those memories. So instead of shutting myself away from those friends and only leaving myself with my memories I intend to bring them back into my life again; whether it is by email or letters to those who prefer and an occasional visit or phone call.
Becoming such a loner and by letting myself develop such a deep inferior complex, I lost many years of friendship I could have enjoyed. A friend is worth much more than money in my book anytime. It was a hard lesson to learn but now that I have I will treasure it for the rest of my life.
God willing and the creek don't rise, I will be attending our alumni whenever I can and or keeping those friendships ongoing any way I can.
My new motto:
Keep your friendships in repair -
Ralph Waldo Emerson

By Ann W. craftingtales.com from Loup City, NE
Do you have a frugal story to share with the ThriftyFun community? Submit your essay here: http://www.thriftyfun.com/post_myfrugallife.ldml