The allure of discovery, of the adventure, is human -- for we are adventurous people. We all share this earth together, and it is a very exciting place.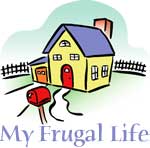 Adventure, or discovery, adds a new dimension to our lives. It gives us a purpose.
So, when we (John and Eileen) kept a picture of a 34 foot RV on our refrigerator (you know, what you plan or dream, visualize it) little did we know how our dream of adventure would become reality!
We took a key glued onto a brochure to Mc Mahon's RV Center for our "freebie", a new RV. Not only did we not win it, but in less than 3 hours, we had purchased our "IttyBittyRV "; a 20' Pleasure-Way Van Conversion Class B. It was manufactured and delivered in just 3 weeks from the Pleasure-Way factory in Saskatoon, Saskatchewan, Canada!
Thus began our adventurous journey in our HOME on wheels. This was freedom of less; simplified, frugal, green living, all perfectly and pleasurably packaged! An office, king bed/lounge, galley, head w/shower and seating for 6! And, our adventure provided even more - dry docking anywhere, while minimizing our eco-footprint.
What couldn't possibly be used or stored in a 20 foot vehicle, (equivalent to 100 square feet or less) went to storage. We stored only that which we would use within 6 months, such as seasonal clothing, photos, important papers, etc. We sold or gave away all the rest. And, still, even in the ensuing 2 years of full-timing, we discovered still more that we would not use, need or want.
The amazing thing, we discovered, was that we had freedom from the all-consuming drive to accumulate the "wants". Being frugal is not deprivation but freedom from all the stuff! Our simplified, frugal, eco footprint was not only desired, but achievable.
During this adventure, we are discovering the ultimate enrichment of new friendships and opportunities. We encourage others to begin the adventure of less; of simplified, frugal, green living.
Eileen from Garden Grove, CA
Do you have a frugal story to share with the ThriftyFun community? Submit your essay here: http://www.thriftyfun.com/post_myfrugallife.ldml