September 15, 2007
1

found this helpful
I try and do some form of exercise each day in order to burn calories, and to keep my own weight under control. A person has to burn more calories than what they take in every day. So any form of exercise where you are moving is good and will help you to burn calories. Also any nutritionist/dietician will tell you about food portions, and try stay away from fast food restaurants, their food is loaded with calories. My husband and I only eat out once a week at a restaurant which is buffet style. We normally do not eat at fast food restaurants, unless we are on vacation and there is no other choice.
The best daily eating plan to follow is the diet that is prescribed for people who have diabetes because it regulates the amount of carbohydrates that you are allowed to eat each day.
Between housework, cooking meals, etc. I try and exercise. Some days I might miss because I have errands that I have to run and there aren't enough hours in the day.
My routine is lifting some weights, doing several floor exercises on a mat and some aerobic walking around my town.
I hope that I was able to give you a few pointers.
Marge from NY
November 4, 2016
1

found this helpful
Hi I also bought the power rider from Guthery Wrinkler and it had weights on the back of the seat along with the counter i was a size 20 and when i started with the power rider using it frequently as my job then was extremely physical lost my weight down to not quite a 14 size NZ sizing. so if you keep off the chips and ice cream during movie time and start with say 10 minutes of exercising you can google how its meant to work and put the weights on the back you will tone up and lose weight hope this helps
September 18, 2007
0

found this helpful
I checked it out and saw pictures of it on eBay, and I can't recommend it. Looks like something that would strain your back, and not enjoyable enough to stick with for long.
BTW, the eBay one for sale was for only $20. Grab that baby, pop her into a stroller, and go out the door.
September 19, 2007
1

found this helpful
The problem with these, is that when they came out, they were such a big thing that several companies made them. Some of the same type were marketed under different names, and others worked on the same principle, but were very different. Some were much more comfortable to use than others, put less strain on the body, and worked the muscles better. A person's height also made a difference in which model worked best for that particular person. With that said, I bought one and still use it to this day. I do not use it to lose weight, but simply to stay fit, so I really do not know how effective they'd be in the weight loss arena. I think they're like anything else--not a miracle, but effective with regular use. They always reminded me of those swings for kids at the park. I always loved them as a kid, and think that's why I've stuck with this for an exercise.
September 19, 2007
0

found this helpful
I've heard pf people hurting their backs on these items. Make sure you know the proper body form.
By Annie (Guest Post)
March 18, 2008
0

found this helpful
I have had the power rider for about 10 years now. i must say it was quite effective for me. I shed about 6-7kg.
It also helps to maintain the weight after that. But remember to watch your diet if you want quick and noticible results. Good luck!
By carguy1993 (Guest Post)
March 20, 2008
0

found this helpful
yes i just bought one and you can really feel the workout and my back hasn't hurt yet
By jay (Guest Post)
July 9, 2008
0

found this helpful
I had the power rider about 10 years ago as well and I loved it. Unfortunately, I moved and left it behind about 6 years ago. I so do regret it because I ve been searching for another one ever since. Get on it girl early in the morning and every other time you can.
Good Luck!
December 27, 2013
0

found this helpful
Yes! but you do have to use it I was a size 20 and I watched what I did eat not religiously as I had a fit job and I got down to a size 12 if you can buy cheap do so.
I had the timer reps and the weights on the back got another one now and I have been told by the hospital I have to use it regularly. Hope this helps.
December 27, 2013
0

found this helpful
Yes I had one years ago & I got my size and weight down from a 20 to a 12. If you've got the space a cupboard or in a corner it does work. Hope this helps.
September 18, 2015
2

found this helpful
Stacey I bought one of those power riders back in the 1990's AND IT HAS been seting in my bedroom taking up space LOL I started riding it about 60 days ago I HAVE MS and I am using it to improve my leg musels as my left leg would just drop out from me and leave me on the ground or wondering where I was gona end up I look forward to riding it twice a day I do 125 strokes in the morning and 125 in the evening Thats 250 strokes a day and my wife says not to go outside on a windy day cause you will blow away and I will have to go look for you LOL hope this helps
September 18, 2015
1

found this helpful
I do 250 stroks a day on mine thats 125 in the morning and 125 in the evening Thats 250 every day made my shoulder hurt for first 8-10 strokes and I kept riding and pain stopped got the fat off me so I am happy have been riding for over 60 days feel great for having MS
March 17, 2016
1

found this helpful
Had my power rider for years, it is the best thing I have. It built up my muscle in my shoulder so the bones don't rub together! As long as I get on it once or twice a week..pain free.
At first I got it for reducing and it burns those calories And my stomach is flat and everyone says how do I do it. You will love it. I'm looking for another now as mine in storage back home. I can't do without mine. Don't listen to crap that it hurts the back or anything, it tones, strengthens and is a great way to burn calories.
April 14, 2017
0

found this helpful
I had this machine in the 80's when i saw it in TV i was pretty overweight so i ordered it with the weights on the back and the counter it had all the bells and whistles. I went from a size 20 to a size 14 NZ sizing. Since then my husband has passed away and i still have my power rider and about to go again on it as i know it works well and now time to tone up
March 31, 2021
0

found this helpful
Would you happen to have Power Rider by Jay phone number? My small grandson removed the resistance pin and I need to buy another one. The bike is old and the manual was thrown out long ago.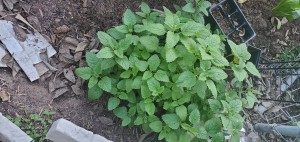 April 1, 2021
0

found this helpful
I can't find anything online so I think they are out of business. The post you commented on was from 2007 and states that the bike was 10 years old then.
Unfortunately, the Power Rider name has been used by many other exercise companies. You might need to take it into a bike repair shop to see if they have any suggestions for repair.