metroplex
Bronze Request Medal for All Time! 65 Requests
February 24, 2011
0

found this helpful
Best Answer
I had a friend whose jealous hairdresser boyfriend literally ruined her hair with a perm. I've never seem hair that was so broken or looked melted.
She went to a salon and told them what happened. They recommended a series of deep conditioning treatments given by the salon. They also recommended regular trims to try to even out the hair to a more even length all around.
I don't know if this will work for your problem, but it's a great hair conditioner. Take some regular mayonaisse and put a lot of it on your dampened, clean hair. Wrap plastic around your head and keep it on for at least an hour. Rinse well and shampoo with deep conditioning shampoo. Then use a leave in conditioner. It couldn't hurt.
I'm sorry to hear of your problem and hope someone can help you.
Good luck.

March 14, 2019
0

found this helpful
Thank you! I use deep conditioners and it works until the following day....I have never had a problem waking up in the morning to nice but since this perm it looks like a dried Bush! I hate paying for something and the stylist really messes up your hair! Would love to do it to them....

May 27, 2019
0

found this helpful
Thank you. I'll try it.

May 2, 2020
0

found this helpful
The 1st application of mayo helped some how often can I do this with my hair for an Hour

February 26, 2011
1

found this helpful
Best Answer
Honestly, once hair is damaged there is not much you can do to repair it. There are silicone products that will make it seem more conditioned and soft, but these are a temporary fix as all conditioners eventually wash out and/or wear off. The only way to fix damaged hair is to cut it. You can get salon treatments that will help temporarily soften it, but all in all hair can not be "repaired" once it is damaged.
An honest hair dresser will tell you to keep trimming it or cut it. I've been in the hair business for over 20 years, and there is not one product that can "fix" damaged hair.

December 19, 2017
0

found this helpful
Hello I went and had a kind of a body perm within a week it kind of came out so I went back to the same salon and requested another redo of a perm these are with tighter rods and now frizzy tight curly hair I hate it. Help!! I like the idea of a haircut but do I have to wait?
April 27, 2018
0

found this helpful
My hair is fallin out a lot after out box perm what can I do .
January 22, 2020
0

found this helpful
I agree with you mam.. damage hair can not rpair.. its my personal experience .. i did peming 1 year ago... its my very wrong decision for curled... its gave mentally stress... my new hair growth.
Its normal but hair growth is so long prosses.. so i just waiting for a real time.. may be it ill be come after 4 to 5 years nd bob cut only.... ladt and least damaged hair never repairs.....

January 19, 2013
0

found this helpful
Best Answer
Your hair is burnt. I've been here and I'm still here. There's some step you can take to improve this but its just going to take time.
1. Take eggs and crack them into a bowl. Stir together then put on your day hair let sit 30-40 minutes. Rise with cold water.
2. Go to Sally. You will need a reconstructing shampoo and conditioner. Also you will need; coconut milk or oil leave in conditioner and deep conditioning treatment. (There is a very good product called "Wen" Google it.) I would highly recommend it.
If you do get all they offer make sure you still buy coconut oil still because this will keep the frizz down. If you dont get "Wen" then read step 3.
3. Use Reconstructing shampoo and conditionar on your hair every day followed be the Leave in conditioner then the coconut oil. Deep condition it every other day.
Note: Do NOT use heat and if you can help it dont brush it. Maybe just run you finger throught it because the more you brush it the fuzzier your hair will get and the more it will fall out.

July 21, 2017
0

found this helpful
no that wen product is what brought my hair out . I guess it was not for black women hair.

July 23, 2017
0

found this helpful
Wen makes your hair fall out and there are lawsuits against the company for this. Also coconut oil thins and destroys hair over time. Look up lauric acid hair growth inhibitor to find out more on this.
If you want to know about useful herbs and dosages from somebody whose tried all sorts of things since a perm( many of which caused more damage). Email me.

January 31, 2018
0

found this helpful
Well i been reading your artitcal on how to get perm out of fine hair.
See im trying to bring out my natural curls .
Im and african American women and i would love to wear my natural texture witch is fin wavey curls and i want to go natural so what would you suggest i can do to make my natural texture come back

August 14, 2018
0

found this helpful
Research wen before using, they're under lawsuit..... people's hair has been falling out SO DO NOT USE IT!!! I AM A LICENSED PROFESSIONAL

April 7, 2015
0

found this helpful
Best Answer
Mine did the same. My hair was super long and blonde, down to my butt. It's currently brown and to my shoulders. I got my home perm almost a year ago, and I've cut off so much since.
My hair felt elastic and would fall out but not a lot. My hair also was really thick and now it's kind of thin. I use a keratin shampoo and conditioner, Moroccan deep conditioner, coconut oil, black tea rinse, everything. My hair has grown out about 7-8 inches since then. Still really frizzy.
I'm cutting off the perm inch by inch every month. My hair grows pretty fast too which is amazing. Everything will be fine, I still use heat on my hair but it's not often, probably 3 times a month which is way less than what I used to.
I promise that your hair will be back to normal in no time. I'm currently rocking the lob right now, and I love it, but I'm ready to have my long hair back.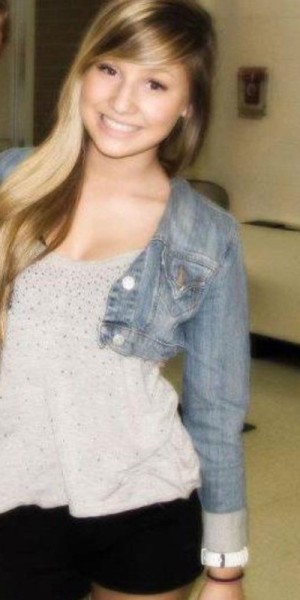 June 29, 2018
0

found this helpful
Is your hair back exactly how it was before the perm ?

May 13, 2015
1

found this helpful
Best Answer
I had the same thing happen to me. I have super thin fine hair and my perm dried my hair out so bad and the ends split and it was horrible. I took conditioner out of a box of hair dye and wet my hair and put the conditioner all through it and really laid it on thick. Then I wrapped my hair in a towel and left the conditioner on for 20 minutes. Then I rinsed it out and let it dry a bit then did the process again for 30 minutes. The major thing is to get moister back into your hair. This process worked really well for me. So it might be worth a try.
November 19, 2012
0

found this helpful
Please help. I am 15. I have bleach blond hair. I had it permed last night and it is coming out in lumps and very dry. Please help me.

December 10, 2014
0

found this helpful
Im 14 . My hair was bleached. I permed it about 2 or 3 weeks after it was bleached. When I got the perm my hair was feeling like elastic and falling out real bad. It felt real bouncy and it wasn't feeling normal at all. After I dried it with a blow dryer my hair was real rough and completely dry. Now its been like 2 weeks and its still falling out a little bit. I put all kinds of leave in conditioners, motion shampoo and leave in conditioner, and some mane and tail leave in conditioner it.

August 15, 2015
0

found this helpful
I have a bad perm. Frizzy. I go back to work Monday. After a summer off. I will try these methods tomorrow. Thank You, Vickie
December 18, 2015
0

found this helpful
Well you can't really "undo" the damage, just keep getting trims until all your hair is healthy again :) I had a REALLY badly damaged hair like you (same story), and until my hair grew out, I was using the Shielo Smoothing Conditioner - this really helped restore the damage in like 2 days! I highly recommend them - Shielo Smoothing Conditioner - works miracles on damaged hair.
My mom recently also got a bad keratin treatment....she is now using all my Shielo Conditioner, but its restoring her hair!

January 21, 2017
0

found this helpful
How do i fix my hair after a bad perm its badly dry and brittel cant do anything with it. Please help