The last time I was at Walmart with my younger group of kids/neighbors, I noticed they don't seem to realize that a huge package with four small useless toys in it would be a waste of their hard earned dollar.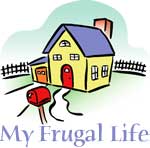 I am going to do a lesson on deceptive packaging and what to look for when spending their allowances. I would actually like to make a mini movie out of me opening a package and finding nothing but two or three pieces in it and than looking disappointed. I know they would get a kick out of it but at least they would learn, even though they would probably laugh the whole way through it. This is a valuable lesson.
I often step in and tell them, "Oh, that is cheap and would break right away," or "You really would not like that," or "The dog would surely ruin that within three minutes of opening that up in the house" and they are quick to put it back unless they are really invested in it, no pun intended.
What I really would like to do is teach them how to "pass the buck" their own selves, to find the more quality toys in the toy store and pass by the toys that won't be of any use to them.
We were recently at the Dollar General store, and one of my friend's children bought himself a set of finger lights because he was rewarded a five dollar store card. The kids went nuts over these and enjoyed these so much when the got home that lots of us decided we wanted them ourselves. We are thinking Power Outages - Yea!
So there was a good decision, a toy that has use beyond what it is meant to be used for. Sure enough the power did go out and they came in handy along with our usual flashlights and little dollar lights you put on your key chains. One problem I discovered with these toys is that they are extremely laser like bright, so I would make sure the kids know not to point them in peoples eyes.
Another thing, I want to teach them to pass the buck on is that they are always wanting to buy the one dollar things, no matter what they are, rather than take two or three dollars and buy something more quality that will last. It only breaks their hearts when those toys don't last and then have to be thrown away or repurposed.
I am always encouraging them to look or other sources for what they need. Most of the art kits have cheap colors and marker in them. For instance, if they are looking at crayons, I will try to dissuade them with colors that are crayons. What about markers, or colored pencils, or highlighters.
I have found crayons don't have a long life, because the kids take them for granted and get really bored, where as they will put markers in a pencil holder and highlighters in a bag. I notice these things as I am the one who finds the crayons all over the house; unneeded, unused, and unappreciated. Little tip here, put a piece of masking tape on the crayons in the middle to keep them from rolling off tables. For older kids I would put the little rubber bands used for holding braids on them.
Do my kids value what they are getting at all? (NO).
Are they looking at the picture on the package or the shiny plastic? (NO)
Is there enough pieces in the package to even fill up their little palm? Most of the time, NO.
And the most important thing, to me, as far as organization to preserve their little toys goes, is the following question, and I make sure they are paying attention when I ask it:
"What are you going to store this toy in so it does not get lost?"
We might be walking down a dollar aisle in the Food City store and there is a "knock off" version of Barbie. Well, I know from experience, that if you buy this particular doll, it will be in several pieces in no time and they will keep buying more. The only reason these dolls are together at all is that they are stuck in the plastic packaging.
It makes so much more more sense to pass the buck here and save a few more dollars and go to Walmart or Toys R' Us and buy a brand name or regular type Barbie. It will last and last, where as they will keep having to replace these cheap toys, thereby wasting even more money.
I like to look at these combination art kits and find a basket or plastic tub and put my own together with quality paints, markers, templates, etc. You can even personalize the basket or plastic tub with their name with paint markers, etc. They last way longer and when they are done and bored and all the things are used up inside of the holder, you still have a container to store other things in. One of the best things you can do for your children's toys is to put them all in a laundry basket and go through them one by one.
Tell the child you are looking through them to see what to buy them for being so sweet and lovely. Look at the ones that have torn up and are in small pieces, and find out if they are that way because they are well played with or because they are cheap. Don't buy the cheap toys anymore just because they are cheap. Make a list of the "most not wanted toys" and put it in your purse if you can't remember it.
I have a friend who has a very creative 10 year old, and he plays with aluminum foil and makes amazing sculptures out of them. He actually made a saw with the teeth part of the box where you tear off the foil, and then he uses grocery store bags to make string and covers them with aluminum foil to make them into things, he is amazing. He makes workable bows and arrows out of them and spends a great deal of time quietly working on these sculptures.
I buy the heavier foil, but not the heaviest for him to work with. The other kids wouldn't spend one second with this foil, but to him it is a treasure. This is a real motivator for him and increases his self image when everyone brags on his accomplishments.
Blessings and have fun Passing the Buck this year!
By Robyn Fed from Hampton, TN
Do you have a frugal story to share with the ThriftyFun community? Submit your essay here: http://www.thriftyfun.com/post_myfrugallife.ldml