I grew up with the message that I was fat and worthless. A couple of years ago, I looked at the few pictures that exist of me over the years (I always avoided being photographed).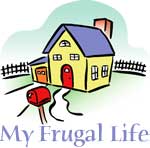 Me at age 4 - not a bit fat, though my teenage sisters had me convinced that I was. Me at 18 - Wow, I never knew I was so pretty! Me at 25, and I was a hottie, and never knew it!
This shocked me. I had seen those pictures before, and seen ugly. I had never believed anyone who said I was pretty - I only heard my family saying "you WOULD be pretty IF..." I really believed that people who told me how attractive I was were, A, just being nice, or, B, meant to say I would be pretty IF.
Well, it took a couple of more years for me to really absorb all this, and then to look at my whole life. I never made a lot of money, but I achieved a lot (with my family in the background telling me I wasn't doing well at all, and still needed to lose weight). I raised a great kid with no help at all. I graduated from college with honors when my daughter was still young. I provided a good home for us. I was an excellent worker, and always worked in the helping professions. I was a good person, and I still am.
So my advice is this, especially for the young women and girls out there:
Stop putting yourself down, and don't let anyone in the world tell you that you aren't pretty enough, smart enough, good enough in any way. Don't waste years of your life hiding your light, go out there and SHINE!
Don't pretend to be what you are not - which means don't pretend to be stupid or weak. You are not stupid, and you can always get even smarter than you are, and better informed. You are not weak, either. Even if you haven't tried to be strong yet, you are strong. This is a good thing. Strong does not mean pushy or masculine - no one is stronger than a good woman!
Don't ever let people use or abuse you in hopes it will make them like you. You do not need people like that in your life.
Be healthy. Eat healthy, which includes eating enough to support a healthy weight. Be clean. Find the style that YOU like, not the one you think will make you popular. Being yourself, even if that changes every week, is attractive.
Try to have a lot of interests. The more things you like, the more people you will have things in common with.
Be kind. Be interested in others. Be helpful. Don't be a pushover, don't do things that will hurt your or others, or that make you feel bad.
Look in the mirror every day and put all negativity out of your mind. Find at least one thing that is really good. Actually, find as many things as possible.
Please don't waste your life believing the mean, bad things people say. Don't worry about all that "constructive criticism" that supposedly helpful people give you. Find a way to tell them that you just don't agree, you like yourself as is.
Most of all, don't be 50 years old before you find out how great you are!
By Free2B from North Royalton, OH
Do you have a frugal story to share with the ThriftyFun community? Submit your essay here: http://www.thriftyfun.com/post_myfrugallife.ldml