June 13, 2005
0

found this helpful
Some friends of ours, has a pit bull. A few months back, they had to take their pit, "Piglet" to the vet for dry, itchy skin. The vet recommended giving her 3-4 Fish Oil caplets a day. Piglet LOVES these pills!! All our friends have to do is yell "Fish Pills" or shake the bottle and Piglet will practically run over anyone in her way to the kitchen!! They say she wallows these pills in her mouth for a few minutes and then bites them & it makes a funny noise, she slurps them right up!! They say it's funny to watch her. Piglet thinks their a treat. Her coat is much better, no more scratching.
June 23, 2005
0

found this helpful
I have been taking fish oil for a couple of years now. Not only has it helped with my depression and anxiety, but my cholesterol went from 230 to 165!
By SANDRA (Guest Post)
May 2, 2006
0

found this helpful
I WOULD LIKE TO KNOW IF FISH OILS ARE GOOD FOR ANXIETY AND DEPRESSION I JUST STARTED TAKING THEM. MY QUESTION IS HOW LONG DOES IT TAKE TO START WORKING..
May 2, 2006
0

found this helpful
Just a quick note. Fish oil is not a vitamin! Also most fish oil capsules are loaded with mercury which causes autism, nerve disorders, and dimentia.
Make sure your brand is molecularly distilled to remove all toxins. There is a great tasting one cheap at www.abundantlifeessentials.com
By jamie (Guest Post)
February 1, 2007
0

found this helpful
What kind of caplets? What fish are in them, what brand?
October 16, 2007
0

found this helpful
I suffered with anxiety attacks, generalized anxiety disorder & depression for years. I am 100% convinced that the single biggest factor in beating my anxiety disorder was taking a daily dose of omega3 fish oil capsules. You can read my story at http://www.finallysomethingworked.... I am on a mission to tell anyone looking for an inexpensive treatment, that this stuff really works.
By x (Guest Post)
May 13, 2008
0

found this helpful
I work at a vet, and have a dog that takes fish oil caplets daily for dry skin. They work well, and he eats his just like badwater mentioned. He gets all excited and bites into them, then sucks the oil out and swallows.
I find it interresting that they can contain mercury- I def don't doubt it. I'll have to go ask the main doc @ work if the ones I have could contain mercury. Perhaps I'll just begin buying one big bottle for me and feeding him some of mine.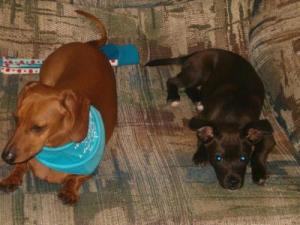 By cheyanne (Guest Post)
July 13, 2008
0

found this helpful
I started taking fish oil tablets and it is amazingly great for my anxiety. I also feel alot happier and my shoulder blade pain is starting to go away. Finally something works for anxiety disorder.
June 15, 2012
0

found this helpful
I have anxiety attacks also and will be trying this. Thanks so much for the article.
June 29, 2012
0

found this helpful
Yes it does help anxiety. Many people who are on meds for bipolar disorders take fish oil along with their routine medicines. This does not mean you should not take medicine prescribed for this condition it means in the long run it will make you feel better.
I take one every day and it gives me energy. If I miss a day I can tell the difference.
Always consult your physician before you use any over the counter medications because what you are prescribed and over the counter medications can lead to serious medical issues.