Fall is here and I'm so thankful for cooler weather.
It has been a long, hot summer and not a good time to pick up a lot of litter.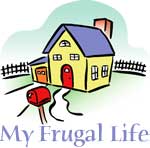 In addition to keeping the one mile section of roadside in our neighborhood clean, which I do while getting my walking exercise, I am a part of an Adopt-A-Highway team and am committed to keeping an additional mile section of highway clean. However, this summer has been extremely hot and it's been a while since I have been able to do my part and get that litter picked up.
Friday morning, the temperature was in the 60's, I had some extra time and it was perfect weather to get the job done. Standing in the comfort of my kitchen and looking out the window, I felt like I really did not want to do this especially since I had to do it alone; but, being committed I pushed myself out the door with reach extender in hand, trash bag on a bag holder, gloves, and my pockets filled with 4 extra trash bags. Once I got started, I didn't want to quit, but I ran out of bags. I got about 1/2 of it cleaned up and filled 5 bags with litter. It made me feel so good to look back and see the results of my efforts. It certainly gave me a good workout and I got my exercise for the day.
Even the horse I pass by when I'm picking up litter remembered me and was glad to see me. He whinnied and came running up to the fence to get his lump of sugar. When he decided he was not going to get any more, he showed me that he too was enjoying the cool weather and took off running around the pasture. It made my day.
A lot of people think picking up litter is disgusting and degrading. Litter is what is disgusting and degrading. If everyone could do a little to keep the environment clean, it would make a world of difference.
Actually, when you are seen picking up litter, you are apt to inspire someone else to do the same. I want to encourage ThriftyFun readers to help keep our world clean. It's our home and if we all work together, we can wipe out this blight that mars the beauty of our streets and countryside.
To get started, all you need is a bag to put the litter in. You can make a difference just by filling one little grocery bag full. Little by little, big jobs get done.
By littergitter from NC
Do you have a frugal story to share with the ThriftyFun community? Submit your essay here: http://www.thriftyfun.com/post_myfrugallife.ldml