I made this cinnamon roll recipe for the first time on Christmas morning. Cinnamon Rolls are a family tradition. My boys have requested this version often ever since. This is a good one to have them help with. They are a bit of work, but they're really, really tasty. I always eat more than I intend :)
Heat milk in a small saucepan over medium-low until warm (about 110 degrees F).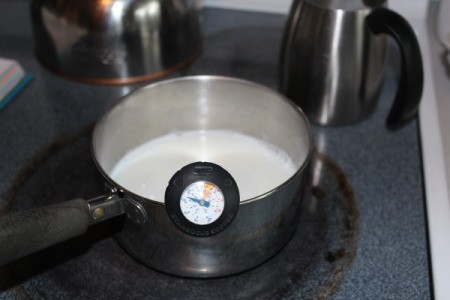 Remove from heat. Combine 2 Tbsp. sugar with yeast in a mixing bowl, and whisk in warm milk. Let rest until slightly foamy (about 5 minutes).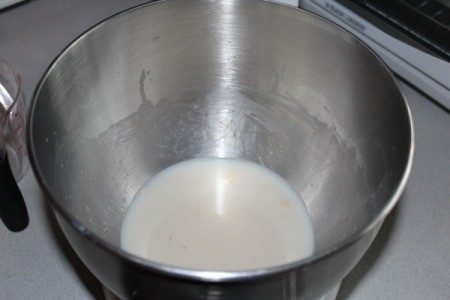 Mix flour with the remaining sugar and salt, add softened butter, egg, raisins (optional), and yeast, stirring well to incorporate all the flour.
Knead dough for 3-5 minutes until smooth and elastic (or use mixer with dough hook). Add flour as needed.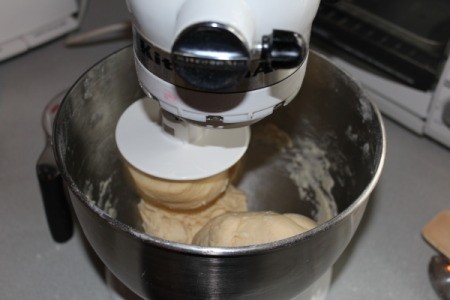 Form dough into a ball and lightly grease it with the vegetable oil.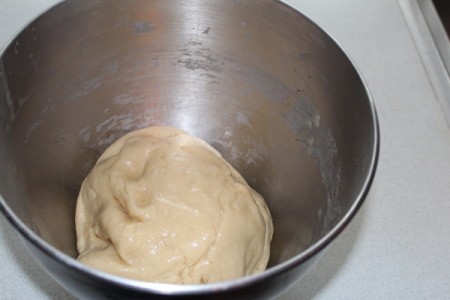 Cover and let rise in a warm draft free place until doubled in size, about 1 1/2 hours. I like to use the oven on warm (75 degrees F) for this.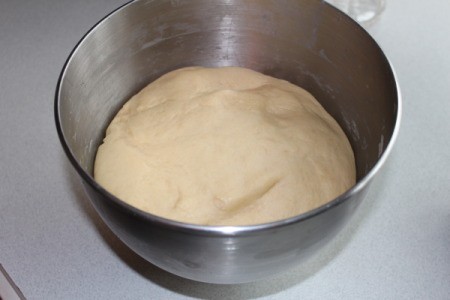 In a small mixing bowl, mix the nutty filling. Stir until smooth.
When dough has risen, divide it into two equal portions. Roll each portion into a large rectangle (about 12x9 inches).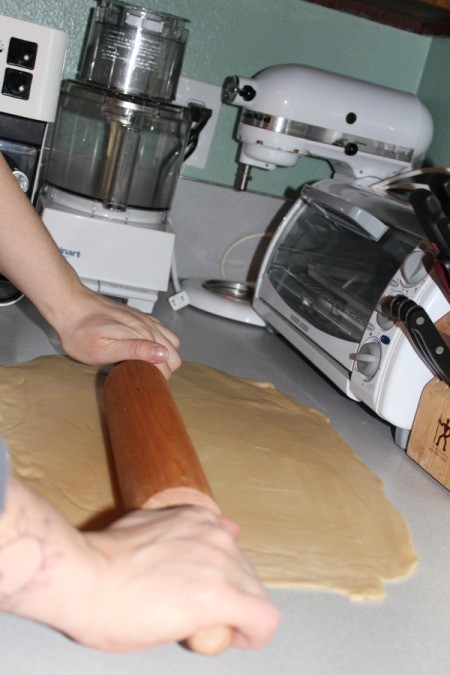 Spread the filling over the dough.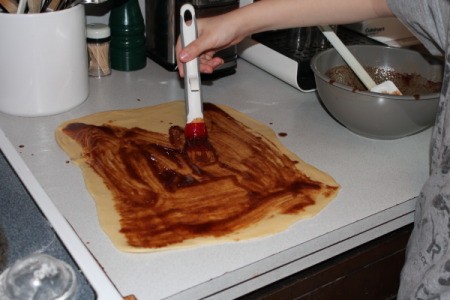 Roll dough into a tight cylinder, pinching the ends. Use a sharp knife to cut into 1-inch-thick slices.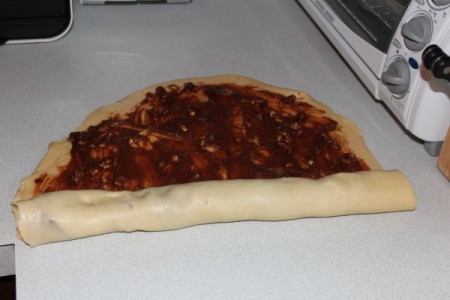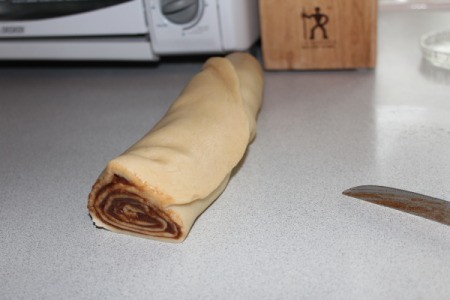 Place the rounds on large baking sheet or pan.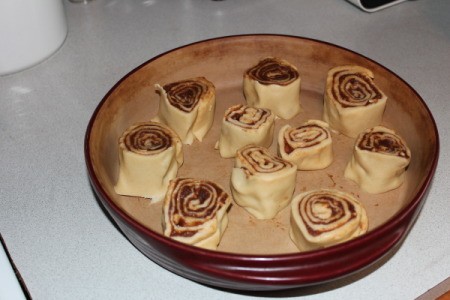 Cover and let rest until increased by half their size (30-60 minutes).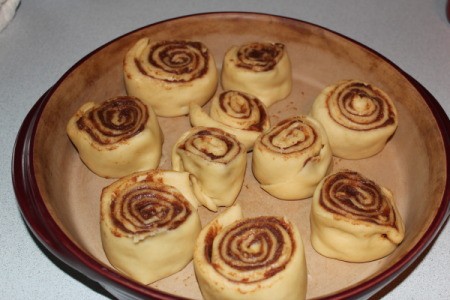 Preheat over to 350 degrees F. Bake until golden brown, about 25-30 minutes.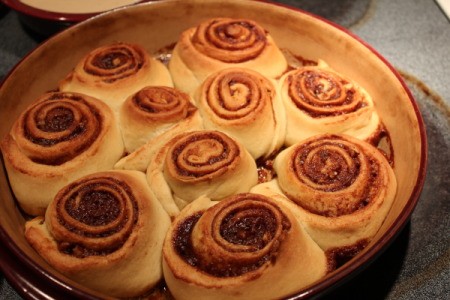 Combine glaze ingredients and stir until smooth.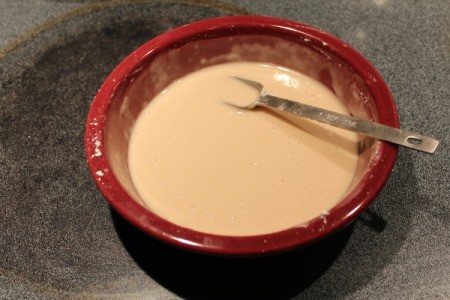 Drizzle glaze over cinnamon rolls right after removing them from the oven. Best served warm.