January 14, 2011
0

found this helpful
Best Answer
Well, double crochet a purple background and outline a Powercat logo and the letters "Kansas State University Wildcats" with white yarn in the center of the afghan! I'm joking! I'm joking! Just a Big XII friendly rivalry remark that I couldn't stop myself from typing! :-) I'm so bad that way!
All kidding aside, check with craft stores, fabric stores or yarn shops in Norman, Oklahoma (maybe even Oklahoma City). A lot of the stores and shops in the hometowns of Big XII schools cater to the school's fans and try to stock University logo related merchandise.
If an employee simply says "No, we don't have that," ask to talk to a manager who could possibly be alerted to a customer request and look for such a pattern through their individual suppliers.
Congrats to the Sooners for the Fiesta Bowl Game win and good luck finding the afghan pattern you are seeking.

February 14, 2011
1

found this helpful
Best Answer
Hi. I was also trying to find a pattern for an OU afghan to no avail so I went to the OU site and copied a picture of the OU logo and saved it to my pictures. Then I went to a free site for making a graph. Using this I figured using an H crochet hook each 4 stitches equaled 1 inch, using triple crochet each stitch was 1 inch.
So you can make the afghan following the graph pattern. I am working on it at this time. If you need any further suggestions please feel free to contact me at
wiley.m@cox.net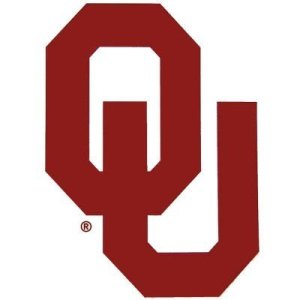 April 30, 2018
0

found this helpful
I am knew at doing this could you send me the pattern you mad.pm me nannie0847@yahoo.com

January 23, 2019
0

found this helpful
Could you please send me the pattern instructions for OU. I am making it for me granddaughter. Thank you.

July 6, 2019
0

found this helpful
Can I get this pattern from you??? Am looking for OU Afghan pattern you can pm me at twocoops@hotmail.com

July 6, 2019
0

found this helpful
Did you ever get the pattern?? Cuz I need one