April 20, 2011
1

found this helpful
Best Answer
Hair dye deposits it's color onto and into the skin no differently than it does ones hair. To remove it, is actually like trying to remove a stain. When it's on the face or hands, it will wear off in time, of course, but to get gone "instantly" there's 2 ways it can be removed. Neither one is desirable though.
You can add some lemon juice to some lotion in your hands, and leave that on, as the lemon will help (bleach it out), but that takes awhile leaving it undisturbed. Put on plastic gloves for a few hours with the "lemon lotion" and that will help increase the effectiveness.
On the face, around the hair line, what I've done before is take "hair lightener"...(which is used on the hair and scalp) and dab some of that on top of the stained spots on the skin. Don't leave it on too long, as it can really irritate the skin. Make sure you use (an alkaliner) like baking soda and water after you wash it off, which will help neutralize it in the skin afterwards.
March 23, 2011
0

found this helpful
Not sure how to get it off once it's there, but to prevent it, take some lotion or vaseline and smear it along your hairline before you begin the dying process.
Good luck!
March 24, 2011
0

found this helpful
When I get everything ready to "do" my hair I always open a packet of baby wipes. They work for splashes in the sink, on the floor (I roll back the bath mats first) and more importantly any excess I may get on my skin. I'm not sure however if they will work if the dye has had time to "set" or not but it's worth a try. There is no need to buy a "famous maker" brand I just use the cheap ones.
March 24, 2011
0

found this helpful
I agreed with Kathe555. I dye my hubby hair all the time at home and I use Vaseline along the hairline, make sure you don't get it on the hair since it will prevent the dye to work.
So get the hair up and away from the crown and us the Vaseline magic. Good Luck!
March 25, 2011
0

found this helpful
My hairdresser said rubbing alcohol works; she used hand sanitizer.
March 25, 2011
0

found this helpful
Baby wipes work great!
April 19, 2011
0

found this helpful
Don't use the magic eraser! I read stuff on here that it worked and I tried it. My skin is burned .
April 25, 2011
0

found this helpful
Can absolutely recommend washing up liquid, fairy to be precise, with enthusiastic scrubbing and a strong nail brush. Hands look 10 times better now (you don't make these mistakes with a light skin coloured dye do you, it has to be black!)
October 7, 2011
0

found this helpful
Hello... This sounds silly but... Cigarette ashes work great!
I went to beauty school (back in the day), and this is what they taught us to use. It works every time. Good luck
October 22, 2015
0

found this helpful
What is it you do w the ashes? Mix with something? Water, soap, plain? I have ashes but never heard this one n today I bleached my hair then went blood red n there's spots all over I guess where I had dry skin n it just absorbed n I have tons of dark red dots all over of red, n don't wanna use anything to take color out, I just wanna figure out how to get rid of the color marks. Any help appreciated. Unsure if it matters but I used splat brand dye where u bleach first n the blood raspberry red color I used. I just want all the uncitely unwanted extra pcs on my skin gone. Please help!
Can email if u want to
Punkpennydoll AT gmail.com
In the comment put "hair dye removal"
Open n willing to anything. Besides removing hair dye. Not an option. Just way to get the bits of red off skin.thank u in advance. Any help/advice welcome! O:-)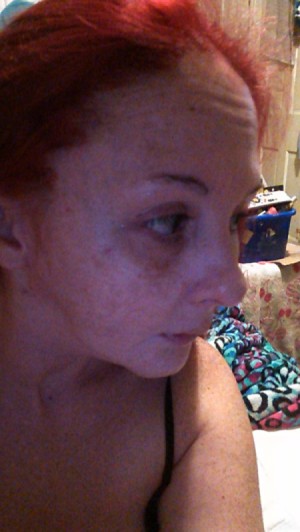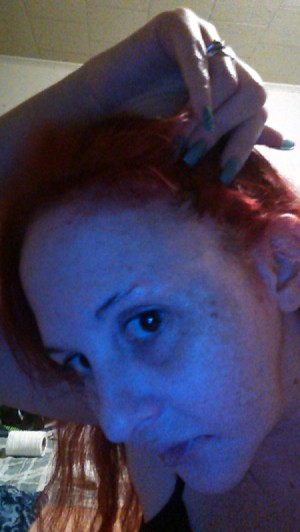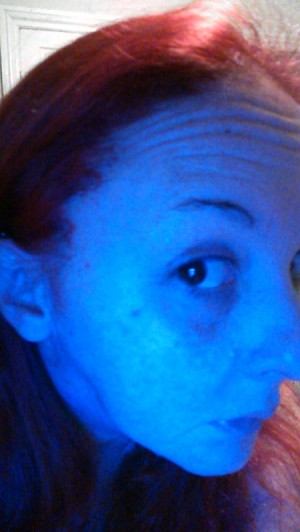 November 16, 2015
0

found this helpful
So I just died my hair with splat the same color and it did the same thing to my head did anyone figure out something to take it off
August 1, 2016
0

found this helpful
Lysol Lemon Wipes.. it came right off, my skin aND everything. It works!
September 14, 2016
0

found this helpful
totally works
January 31, 2016
0

found this helpful
make a paste of ashes and a bit of water. It took it off immediately
January 27, 2017
0

found this helpful
Will this paste w ashes strip color from the hair?