Groceries, now there's where you can really save if you are one of two types of people.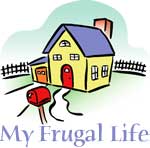 Either you have time and organization to coupon, or if you are like me, you know you don't get the newspaper, didn't have time or memory to drive all over town for the best deals, and just couldn't get the hang or discipline for coupons. With the internet it is easier than in the 80's but, knowing yourself is still the best first step.
Another good issue to address are the food groups. I bought canned goods in quantity every month, and meat, chicken, fish in quantity each month at one time, so as to be able to take advantage of the quantity sales right at the store. Also, fresh vegetables can go to waste after a week. Get over any snobbishness or healthy food propaganda in your mind, this is basic to buying what can be stored and not wasted. Buy fresh for the first week or two after the monthly trip to the store.
Think in terms of one meal a day that will have meat, vegetable and starch, vitamins and nutrients in it. Think or gather recipes from your friends and parents and even grandparents, that fill and satisfy teenagers, but force or hide all those veggies that many of them don't like alone. Think casseroles and soups and 1001 ways to use hamburger, pizza, fish and chicken for a month.
Buying cookies and chips has become a habit more than a need or treat. So just stop automatically buying chips, cookies and cereals that (especially little ones) are seen on TV or that the kids have gotten used to eating. This helps with the weight problems later, and takes about a week every month, to get the family used to "make a sandwich" or "make your own cookies or fudge" for after dinner.
If you're a stay at home mom, get used to the fun and joy that comes from having to make the homemade desserts yourself. The kids either learn to bake with you, or depend upon you for their desserts. Bottom line, it saves money! One bag of flour, sugar and large peanut butter, makes a lot of cookies for individual treats and lasts for months, not just a week.
Get used to making pizza by scratch and adding spinach and tomatoes when they are young, and they will love spinach all their lives. (or at least not hate it when it's mentioned) Same with pizza ready made and frozen, and fruit, veggies and sauces added before it's popped into the oven. But remember they get pizza a lot at the schools, so make it a treat or once a week event. It saves money, gives them experience in creating and thinking and tasting different food groups.
One of the best casseroles my girls love to this day, was a way to get fish and tuna into their little bodies. Tuna, the cheapest chips you could buy, and mushroom soup. Layered and relayered and baked. Children seem to love mac and cheese, but I see lots of parents serving or letting them only eat what they want at restaurants and at home, without guiding them to all the other mac and veggies that are good for them. I kept macaroni and canned tomatoes on the shelf for all kinds of end of month emergencies, and we would make noodles with tomatoes, noodles with cheese, hamburger, chicken and even canned salmon. Easy and nutritious, at the end of the month, if you think canned and boxed long term nutrition.
The trick is in the buying and storing and changing your own thinking about nutrition and savings. Remember also, that if you work, a large casserole can be made and frozen ahead of time. The leftovers can be frozen for another time, if the kids are too young to cook or warm up, or they are little and get sick of left overs.
Also remember that peanut butter and jelly is actually healthy. Kids should learn how to make sandwiches when they are little, because they like to learn and help mom. But later sandwiches are often forgotten as a good quick meal with soup or salad, late at night after a team practice or sport with homework still ahead. Same with omelettes, pancakes and waffles. Some people get so conditioned that these are breakfast foods that they won't consider these as a dinner or supper or lunch. But, my Irish grandmother often fixed us a dinner of pancakes, fruit and bacon or sausage after playing in the snow or working out doors, in my childhood. Later as a mom, I fixed French toast and pancakes with veggies, meat or fruit often at night, when time, money and hunger was a issue. I have found men often have a problem with this breakfast for dinner concept, but they always eat hardy if they are hungry.
Cut expensive desserts and snacks, think shopping once a month except for milk and perishables. Control your own urges at the market and never shop hungry yourself. (A glass of warm water before entering always helps).
By Leslie from Albuquerque, New Mexico
Editor's Note: Because Leslie's essay is longer than our usual submissions, we are publishing it in 6 sections. Here is a link to the next section:
And here are the previously posted sections:
Do you have a frugal story to share with the ThriftyFun community? Submit your essay here: