Mario and Isabella (collectively known as the "obnoxious kittens") are 5 months old. My daughter asked for a kitten for her birthday (her cat had passed away a couple months earlier). Around the same time her best friend's older sister found some two week-old abandoned feral kittens she was hand raising. We brought them home when they were 7 weeks old. We were going to take the girl for my daughter, but when my husband heard the other kitten would be going to the pound he said, "We should take both."
My daughter named Isabella; the rest of us named Mario (we already have a cat named "Yoshi"). They are adorable! Mario likes to lick your hair, nibble on your nose, and cuddle up for a nap. Izzy likes to attack your shoelaces, jump up on the kitchen table, and curl up in your lap.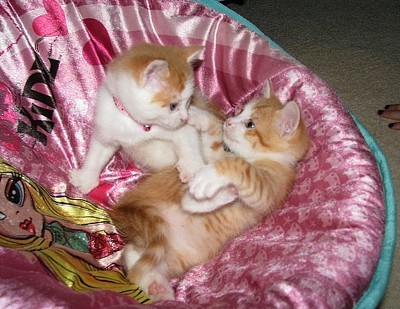 They hide around corners and attack each other and like to cuddle with each other and my other cat, Yoshi. They have really loud purrs and are both really good with my children. Because there are two of them, one of them is always into something they shouldn't be, but they are so cute we forgive them for always being so naughty.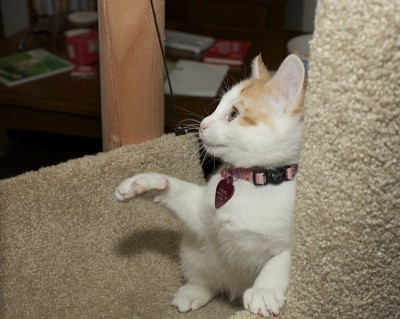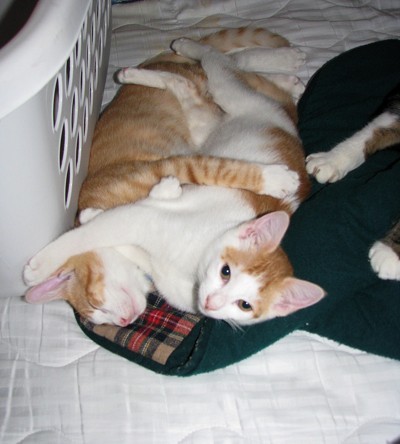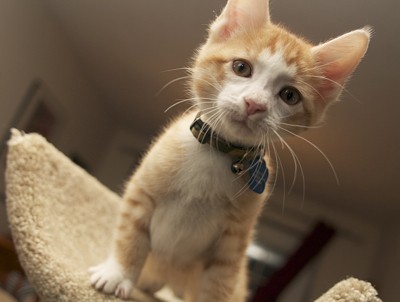 By Stephanie