I have tried many of the ideas to keep Super glue from drying up, but they have not have worked for me. I did find a solution to this problem, by accident.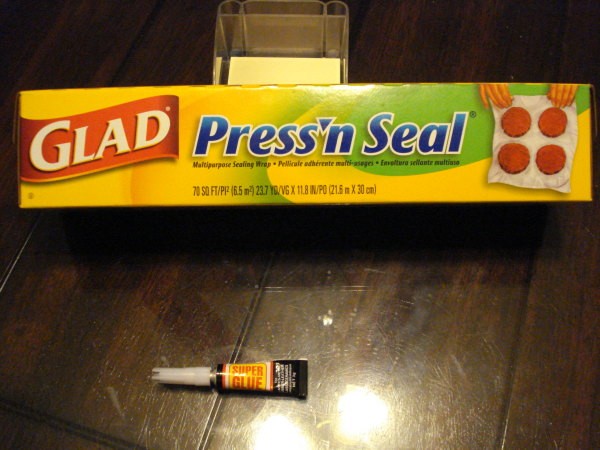 I took a tube of Super Glue and wrapped it in a piece of Press'N Seal plastic wrap. I only did this because I was so unhappy as I went to use the last tube I had used. I had squeezed it like I had read but to no avail. It was dry as a bone.
I went back a week later and there it was, just fine. It squeezed out like nobody's business. Try it and see, it works. I am a happy crafter again.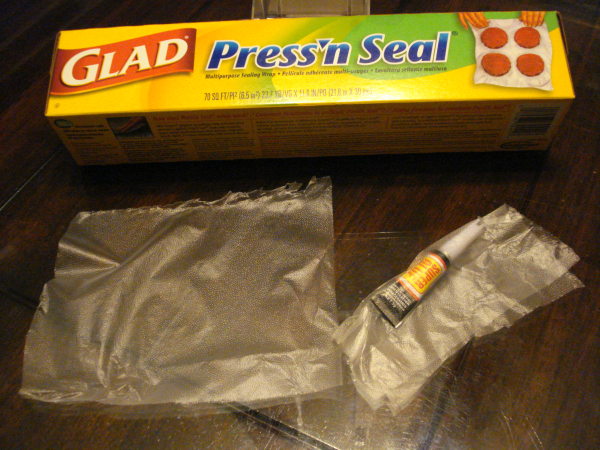 The pictures show a tube that I opened today and used. You can see how squished the tube is and it was still full of glue (or half full as I have used it many many times). That tube has been sitting in a jar on my desk. I needed some this morning so I thought to myself " This is a true test". I decided now that I have been doing this for the past 8 months or so and it has worked, I now am sharing it with you all.
By Bonnie from Brownsville, Texas