January 20, 2012
0

found this helpful
Best Answer
My grandparents had a German Shepherd named Tuffy. Tuffy was a beautiful and loving German Shepherd and very protective of all of us, which is the nature of a German Shepard. We absolutely loved Tuffy and I spent a lot of time around Tuffy as a child and cherished that time. I think you and your children will really enjoy your German Shepard!
I found this article about German Shepherds that may provide you with some good information.
www.canismajor.com/.../germansh.html
Fitting a GSD to your family
Those considering a German Shepherd Dog as a family addition should make sure that this breed is the best fit for the situation. The dogs are strong in body, spirit, and mind. They need much attention, love, and firm guidance as they grow -- which they do quite quickly.
As a gawky, awkward teenager, a GSD may unintentially knock over a small child or a frail elderly person. Their strong, happy tails can clear tables, and their powerful jaws and teeth wreak havoc on furniture.
This is a slowly maturing breed with a long puppyhood, so the new owner must be prepared to provide kind but firm discipline and a secure environment to help the dog develop into a well- behaved adult. German Shepherds are active dogs. They love to run and explore their surroundings with their excellent noses. They require considerable exercise, especially while growing. This exercise can be provided by an active owner, another dog or two, or a fenced yard or dog run. Tying this dog to a house is unacceptable, as it will create frustration, boredom, and a potentially dangerous dog.
German Shepherds are very sociable dogs. They need attention and companionship. They do not do well if left in isolation from people and other companion animals.
They make excellent family dogs, because, although they sometimes pick one person as their special person, they can relate well to all members of the household. If they are raised with children, they will develop an abundance of tolerance to the grabbing and poking of tiny fingers.
Raising a puppy with young children takes extra patience and effort for parents. Often the fast-growing puppy will use his teeth in playing with children and their toys, sometimes resulting in scratches. Young children often excite puppies who want to wrestle and chase -- like they did with their littermates.
Children can undo all the work a parent has done in training the puppy because a small child is neither firm nor consistent with the pup. As long as parents realize that they will need an extra dose of patience, the German Shepherd puppy can grow up side by side with the children and be a source of lasting memories for all.
January 20, 2012
0

found this helpful
Best Answer
We've had German Shepherd's all our lives; grew up with them. I come from a family of 5 kids, and then had 2 of my own, and now have 6 grandchildren.
These dogs are great with kids; very protective and loving. They have been used as pillows, cuddle toys and dress up partners. They have all been gentle and calm. I would never get any other breed.
January 21, 2012
0

found this helpful
Best Answer
I'm with RedHatterB. It depends on the dog, not the breed. Any dog can turn-to be safe, make sure young children are never unsupervised around ANY dog, and that older children understand the signals a dog gives when about to snap.
The signals from the dog include trying to leave the area, low growling (a first warning something is about to go very wrong), raised hair along the back, lowered or especially 'alert' ears.
Young children have been mauled by a family pet who finally became fed up with being poked, pulled, shoved, stepped on, and in particularly horrific case, having a pencil shoved into its ear.
A St Bernard was put down after savagely mauling his toddler human; in the post-mortem on the dog the pencil was found shoved deeply into the dogs ear canal.
Toddlers have no clue-keep them safe!
January 19, 2012
0

found this helpful
Any dog can turn on anybody, no matter how they are raised or trained. You just never know. Back in the late 70s/early 80s we had friends that had two Saint Bernards, that were full grown and older.
One evening we were at their house visiting and the man of the house and my husband were out in the fenced yard talking about things to do with the yard, and they were leaning against the side of the house and all of a sudden one of the dogs had my husband pinned up against the house, growling.
These dogs knew my husband really well because when the family would go on vacations my husband would go over and feed and water the dogs. You just never know about animals.
January 19, 2012
0

found this helpful
I don't think it's fair to say that one breed is better then the other that being said I'm a firm believer in puppy school and dog classes to insure you get the best behaviour out of your dog. Please do not go to dog schools that use physical force or pain to train your dog look for schools that use positive reinforcements and small treats. Over time treats are weaned off so don't let people tell you that your dog will become dependent on the treat forever. Not true! Love new puppies :)
January 20, 2012
0

found this helpful
There's really no way to know for sure; are the kids kind to the dog? What do you see when they inter act with each other? The only thing I can see a problum is the size and knocking small children down. As far as the dog turning on you is 0 to none. Relax just keep an eye out. But from my experience with Shepards, they're gentle giants and love people.
Connie - Pelican Rapids, Mn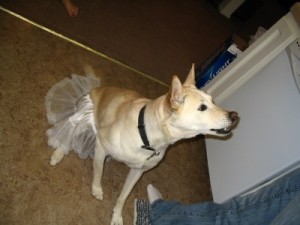 May 25, 2014
0

found this helpful
With no disrespect it's advisable to do extensive research before you consider giving any breed what will hopefully be their forever home. Registered licenced breeders and Veterinarians are qualified to answer your questions. I have owned German Shepherds all my life who came from Registered Breeders and Pet Rescue with no problems. These magnificent canines are a credit to their breed. Sadly uninformed owners have been the direct result of many beautiful animals been destroyed.