I made a towel holder for the kitchen. I had a yogurt lid that was begging for a project and instead of giving it to the kids, I took it.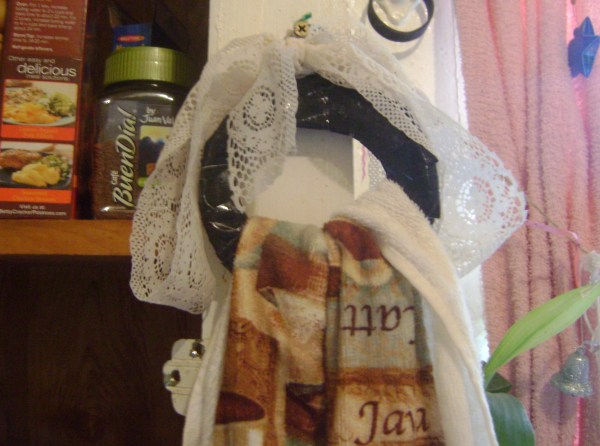 I cut a hole in the middle of the lid, large enough for a towel to go through. I then covered it with duct tape all the way around. It would have been easier if I had had the whole width of duct tape to use, but I only had a lot of small strips, as duct tape sometimes does not come off the roll evenly.
After I was through with that, I taped a key ring onto the lid. Running the same strip of tape over and through the key ring and the towel ring.
Then I took a twisty tie and secured the key ring part to the nail in my kitchen. I had some lace, from an old fabric curtain piece, and I used it to tie a bow and also to attach it to the nail. It turned out really cute.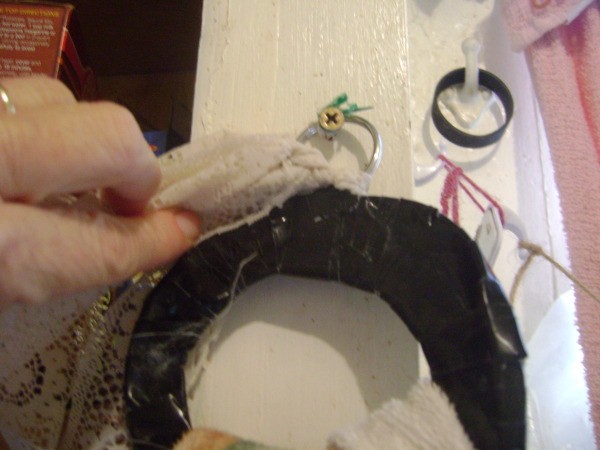 I love seeing it, and the towels being not on the floor! The only thing I like more is to see my kids doing crafts, which I always love to take pictures of. However, I am thinking of ways to tweak the design, to make it look more crafty. I love crafts! Here is a picture.
Blessings and have a happy Fall!
By Robyn Fed from Tri-Cities, TN