Aside from all the obvious resolutions I have just made for 2011 - to lose weight, eat more healthily, take more exercise etc., there is one other really important money and stress saving thing I have made up my mind to do.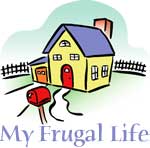 This is to keep all my receipts, warranties, and guarantees together in one place and organized, so I can find them when I need to. I have learned the importance of this the hard way this year as the PC we have owned for about 18 months sits groaning away in the corner like an old diesel engine. It is clearly unwell in a scary way I do not understand. The annoying thing is it is still under warranty, in fact one of the reasons we bought it was because it came with a FREE 3 year parts and labor warranty.
This is of absolutely no use to us whatsoever as we did not take care of the precious piece of paper, which would enable us to take the machine back to the shop we bought it from and ask them to repair it, or give us a new one. Especially as these days you are more likely to be given a new one because no one seems to repair anything anymore this is even more of a crying shame!
So by not putting these pieces of paper in the same place (and remembering where the place is), we have cost ourselves about $500. When I think how hard things have been for us over the past couple of years financially and how many hours of work $500 actually represents, I could weep.
This is not the only time this kind of thing has happened either, last Autumn we had so many apples that in order to process them more quickly we bought a shiny new metal apple slicer. It was the most expensive one in the shop, the kind that pushes down and cores and slices the apple all in one go. We were as pleased as punch with it, until the blades all fell out of the silly thing. Now I do realize that in the great scheme of things, $25 dollars is not a massive amount of money but, because we didn't keep the receipt, we no longer have the tool or the cash. And these little things do add up - to about $600 dollars last year. It is like stealing your own money!
It is not good for our relationship either, one of the few things we have been grumpy about with each other is this issue, not because we blame each other, just because it is so frustrating and disappointing. You can't help feeling annoyed with yourself about it.
I must dry my eyes though, we only have ourselves to blame and we are the only ones who can fix this problem. I have earmarked a clear plastic candy box recycled from Christmas, and a cork pin board we found leaning against a dumpster when we were out for a walk (we are usually so frugal). We are going to keep all our receipts this year and not throw any more of our hard earned and precious cash away so needlessly. That is the plan from the first of January!
By ayesha christmas from Kranj, EU
Do you have a frugal story to share with the ThriftyFun community? Submit your essay here: http://www.thriftyfun.com/post_myfrugallife.ldml