In the difficult financial times that many of us have found ourselves in over the past few years (often through no fault of our own), giving up two well paid and secure jobs to take up one reasonably paid one in a new start up company in another country may seem a pretty strange proposition to put forward. But in 2008, after much agonizing and many sleepless nights this is exactly what my guy and I finally decided to do.
I have to admit that we did have a some advantages, kids grown up and more or less independent, parents hale and hearty and still taking trips abroad every chance they get! However, as someone who had never spent more than 4 weeks outside my country of birth moving overseas to live and work did seem a little more daring than our previous professional move (all of three counties away!), especially as only one of us had a job waiting for us.
Three years on, the most important thing to report is that we are still together, probably happier than we have ever been. Yes, there were couple of months in the the first year when we literally paid the bills and had the equivalent of $25 to last the month, and many times that had come from a Thriftyfun win (thank you for that, Thriftyfun community!). Slowly but surely our finances are recovering from the shock we gave them.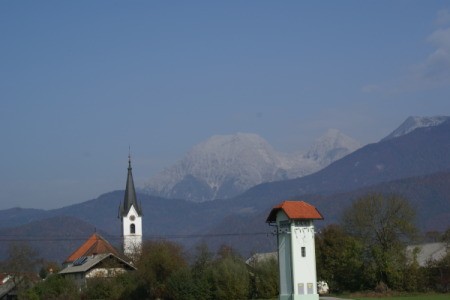 One of the biggest lessons we learned was we didn't really need to spend money like water as we had been doing in order to be 'happy'. We are horrified now when we look back on just how much money we got through in a month. We don't do this any more, and consequently are just about to buy an investment property which will help to provide us with a happy retirement.
We now both have jobs for the same organization and have also both been promoted into management positions, most likely because we have more than 40 years experience at what we do. I also like to think it is because we are extremely hard working and good at our jobs. I have the confidence to say that now, and I don't think I could have before the move. Although we miss seeing friends and family as frequently as we would like, we have become the holiday destination of choice for many of them and make these times the best times ever when they happen.
So if you are middle aged, feeling undervalued and less than fulfilled, don't be put off from trying something radical. Dust off your spirit of adventure, use your transferable skills and wisdom, and go for it!
By ayesha christmas from Slovenia
Do you have a frugal story to share with the ThriftyFun community? Submit your essay here: http://www.thriftyfun.com/post_myfrugallife.ldml