May 1, 2009
0

found this helpful
I need to do the same. So many illnesses are linked to obesity and I am tired of feeling miserable too. If you want to do a program at the same time let me know. I have to lose about 50 lbs and will email with you to keep each other going.

SL Edens
Bronze Feedback Medal for All Time! 139 Feedbacks
May 1, 2009
0

found this helpful
I'm the most successful with weight loss when I allow myself a "cheat day" and then the next day it's right back on my program. I believe one needs a good 2 weeks under one's belt before starting the cheat day plan (which should be perfect for you since you said you do well for about 2 weeks). When I say cheat, I don't mean that we go hog wild with eating.
My hubby and I choose Saturday as our cheat day and if we want an ice cream cone in the afternoon then we have one. Then we treat ourselves to a nice dinner without saying, "Oh, I can't have that". We do have "that" but we just don't stuff ourselves because we know that we have next week to look forward to again. Then Sunday we get right back to "eating wisely". Cathy S has a good idea in doing a buddy system ... it keeps us accountable. My sister-in-law and I are literally reporting everything we eat in an e-mail exchange every day. I'm losing slower than my sister in law, but hey....I'm still losing. God bless and I wish you well on your efforts.

May 2, 2009
0

found this helpful
First of all I'd like to say congratulations! on wanting to better yourself.
I know from personal experience that it is very hard to try to lose weight but most of all trying to keep motivated. I recently started working out again and I am loving it. I go walking or running every morning but I have found a place that I wouldn't mind looking at every day and it is a park near the chesapeake bay. I'm in MD. Watching the sun reflect off the water is the most beautiful thing to a sunrise or sunset. That in itself is a great motivation for me. Try to find a place or something that you know you wouldn't mind seeing or doing everyday. Something that gives you pleasure and makes you look forward to wanting to keep up the work outs.
Also Luvyababe said it perfectly. Give yourself a cheat day, I do the same thing. Anytime you start working out you need to think of everything realistically. All goals from numbers to foods giving up. You can try to ween yourself off instead of going cold turkey. Normally when people tend to go cold turkey in cutting everything off they tend to fail because once they do have the cheat day they want to eat everything in sight. And cheat days are good because it gives you something to look forward to. But like Luvyababe stated you can't eat everything in sight. You can consider your cheat day as like a reward to yourself for making it the rest of the days eating right and working out.
Try to give yourself reasons as to why you should keep it up. And also compare it to other things such as watching t.v. or working out, which will I benefit from more? Think of the reaping benefits you'll get. Not sure if you have kids but if you do think of the extra time you'll have with them. I know things get tiring when they become repetitious but instead of repeating quitting, repeat staying on track. =)
I wish you much luck! God Bless.
<3,
Noemi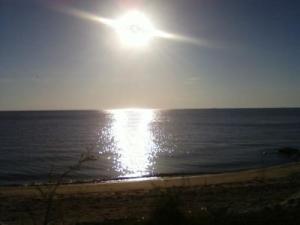 May 2, 2009
0

found this helpful
LOL oops just noticed I was calling Luvyabye Luvyababy, my apologies.

Robyn Fed
Silver Post Medal for All Time! 398 Posts
May 2, 2009
0

found this helpful
There is lots of articles on health at mercola.com, and he has an article about different types of people doing better on different types of food. My advicee is to eat the foods that give you an immediate energy burst and if you are low on energy take B12 and eat lots of avocados. Also watch out for any fad kind of diets they never work and don't lose weight too fast and don't use diet pills.
Excersise can be simple things like kicking a ball for 5 minutes, and there are places on the internet that tell how much calories are burned by normal activities, like walking for two minutes or mowing the lawn, or doing dishes, etc. Good luck!
search.yahoo.com/search?p=calorie+burning+chart+for...
Robyn

SL Edens
Bronze Feedback Medal for All Time! 139 Feedbacks
May 2, 2009
0

found this helpful
LOL ... WickedDiam0nd, I didn't even notice the mispelling until you apologized. No apology needed. You can just call me Selma, too :D:D:D You were right on with the exercise advice, too. I realized after I hit the "Post" button that I hadn't even touched on that aspect.
Anyway, God bless and I wish us all well on wanting to better ourselves and improve our quality of life.

May 3, 2009
0

found this helpful
I too have the same problem, but now I am on my third week and going strong. I found a site called The Daily Plate, which you put in how much weight you want to lose each week (I am only trying for 2 pounds a week to be realistic). Then you put in everything you eat and it counts the calories for you. You can also put in your exercise and then it adds more calories (so you can eat more if you want to). I try not to eat more when I exercise as that seems to defeat the purpose.
I like the one day to "cheat" also but I use it for any day of the week when I am having a very lousy day and just can't seem to stay on track. Some weeks it may be the weekend and others the week day. I have been losing and gaining weight for four years now. I first lost 60 pounds on Weight Watchers and it worked wonderfully for me, but then I gradually put back on 45 pounds and now am trying to lose that again. Weight Watchers doesn't work for me anymore, so I have to try something else and so far this is working. I lost 7 pounds the first week and 2 the second and tomorrow is my weigh-in for the third week so I'm keeping my fingers crossed.
I know it also helps to be accountable to someone else. If you don't have a friend that you can call or e-mail I'd be glad to be your "weight-loss friend". I also know that if you take your measurements that helps because even if you don't lose weight but lose inches that is an improvement. Good luck and don't give up. By the way, it took me one year to lose sixty pounds so I know it is a long struggle, but worth it in the end if you can keep it off, which is what I am determined to do this time. Hope this helps.

May 4, 2009
0

found this helpful
Something that really helped me eat better is when I starting learning about what bad food does to your body. It never really "clicked" until I saw it in writing. I also subscribe to a fitness magazine from a discount magazine website. didn't want to pay full price! Because it arrives in the mail with new recipes and a fresh take on dieting. That's probably my number 1 tip for you: keep it new and exciting. Mix up your recipes and find healthy food you like. Good luck. (also, the "1 cheat day" is a really good idea!)

May 8, 2009
0

found this helpful
You mention about heel spurs, and not sticking with exercise. I too have been dieting & trying to get some exercise. First thing, if you can get to a pool and or hot tub (we have a local motel that sells monthly passes). It is so much easier to exercise in water (I have fibromyalgia & arthritis in my spine). Second, I bought one if those "peddler" things (on Ebay $15.00) that sit on the floor in front of any chair (like bike peddles on a frame). Started out 10 minutes at a time. I'm up to at least 30 minutes of peddling while reading a book, and the time flies by.
When I was at a REAL dietitian, she focused on the fact that I was not very "mobile" and started me out on a eating PLAN (NOT D-I-E-T) where all I have to do is watch fat grams vs. calories....super easy! She recommended 1400 cal. per day, and per serving size: stay at or below 2-3 grams of sat. fat per 100 cal. Yes I do measure by cups and/or ounces, with all extra measuring tools bought at thrift shops, or things I've had (a frosting container is exactly 2 cups, an old salt shaker is 1/2 cup, etc.)
And keep a daily food & liquid journal. I keep mine right in the kitchen so I can scribble down the info as I make a meal or snack, open a bottle of vitamin water, etc.
At first I thought 'great, I can't eat this, I can't have that'...HA! I was amazed at all the food I CAN eat! I am satisfied every day, get in at minimum 30 min of SOME sort of exercise daily, and I've lost 11 pounds in just 1 month. I know it sounds too easy, I'm totally surprised too! And the best part is...I have never eaten 1400 calories, I'm always below.
I've been disabled over 10 years, and gained at least 40 pounds, but I'm finally losing it. As the days passed, I've also "snuck" in a little extra exercise just doing daily chores....calf lifts & stretches while waiting for the washer to finish spinning, "marching"/lift knees way up when walking thru the house, leg lifts while sitting in my recliner, just anything that's moving your body parts more than before. Another place to get some good stretching is in the shower (if you don't have to worry about a water bill). You really can incorporate extra movements into your daily life without making time to "workout".

May 8, 2009
0

found this helpful
I also had a heal spur so I completely understand not wanting to exercise by say walking etc. I had surgery to remove the spur in 1998 and have not regretted it at all. I can walk like a normal person again. Ask your Dr. to consider surgery if this is preventing you from being active. Good luck

May 8, 2009
0

found this helpful
Find pictures of clothes from magazines or catalogs and put them on your refrigerator for inspiration. Treat yourself to a cheap pair of earrings or some other small piece of jewelry when your feeling down.

May 11, 2009
0

found this helpful
Write down your goals and read them each and every day. Also journal your thoughts and feelings each day. If you keep yourself motivated enough to write down everything pertaining to your weight loss, you will remain focused enough to remain on track.