November 8, 2009
1

found this helpful
The way I remove labels is to apply oil,I use olive oil, to the label and let it soak. The oil will soften the label so you can peel it off. Also the oil doesn't harm the substrate.

November 9, 2009
0

found this helpful
WD-40 works very well.Just spray a little on a rag and wipe.Let it soak for a minute and the glue will disolve.Then clean the WD-40 with any all purpose cleaner.

November 19, 2017
0

found this helpful
I tried comet, degreaser, cooking oil. Then WD40, worked like a charm!!!

November 9, 2009
0

found this helpful
I use a hair dryer, it works great for removing the glued stickers or labels. aim your hair dryer at label and start slowly pulling it away from what ever it's stuck to.
Watch your fingers because the air gets hot! Voila! It's off in about a minute!

November 10, 2009
1

found this helpful
Spray a tiny bit of no stick cooking spray on it or, W/D 40 type solution.

November 10, 2009
0

found this helpful
Hot water inside the container can be used to remove labels from plastic, metal, or glass. Most labels are heat sensitive, so fill container with very hot water, allow heat to penetrate the label and then begin to slowly peel the label away.
Keep the label dry and it is less likely to tear. Any remaining glue residue can be removed with goo gone.

November 11, 2009
0

found this helpful
Hi Tammie, After peeling off the label as best I can, if there is any adhesive left on I use Surgical Spirit to remove the adhesive, I think perhaps you might call it Rubbing Alcohol in the USA (I'm in the UK).
Sometimes I might rinse a just empty jar then when I have my daily bath, the jar soaks along with me; that way lots of stubborn labels remove easily. I hope this helps.

(Guest)
Gold Post Medal for All Time! 846 Posts
November 11, 2009
1

found this helpful
Almost every time GooGone has worked for me ;-)

January 9, 2021
0

found this helpful
Goo gone has never worked for me

November 11, 2009
1

found this helpful
With some labels the glue will dissolve with hot water. For those that don't, use lighter fluid. It won't hurt the plastic. I use lighter fluid for a million things around the house. Label goo, tar, tree sap, scuff marks, candle was residue. It removes magic marker from many surfaces. I've used it on my car, clothes, floors and walls, glass, plastic, even on myself and I've never had a surface so far that it's hurt.
It evaporates, doesn't have an offensive odor, and it's cheap. Works ten times better than that expense Goo Gone or Goof Off and a lot less expensive. We don't smoke but have lighter fluid everywhere; under Kitchen and bathroom sink, laundry room, garage, even in my office. It's a multipurpose product!

June 3, 2017
1

found this helpful
This worked so well with lighter fluid! Thank you. It drys up the sticky mess and it came right off. No muscle need at all. Awesome!!!! Thank

August 18, 2010
2

found this helpful
Use a product called oops! you can purchase at any hardware store. It removes paint, tar, lipstick gum, label residue, marker pen ink, glue and crayon.
I remover glue left over from plastic container in about 10 seconds.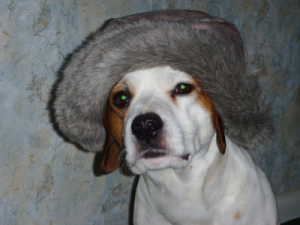 October 7, 2011
1

found this helpful
To remove labels from medicine bottles do the following:
1. Heat water in tea kettle until it whistles (careful water is HOT).
2. Fill medicine bottle with water put lid back on.
3. Set timer for 5 minutes.
4. When timer goes off remove label.
I have tested this several times with different times and temperatures and this is the best method.