August 27, 2007
0

found this helpful
I heartily agree with you! I am on a fixed income and don't have a great deal of money to spend on gifts, etc. In view of the scandalous Made in China revelations I have started making gifts for my grand daughter. I buy "old timey" patterns for stuffed toys online and she loves them. She has some things that noone else has at very little cost. I always add a personal, for Megan only, touch to any garment I make for her.
I went to see my doctor about a pain I was having in my shoulder. I asked how long I could expect it to last since I was working on a sewing project for Christmas. He remarked how lucky she was to get things that didn't come out of a Chinese sweat shop. I found that to be interesting.
By guest (Guest Post)
August 28, 2007
0

found this helpful
Thank you Pamphyllia for yet another excellent post. You always give such good advice.
August 6, 2009
0

found this helpful
Yes, when buying a house shop in price range for a payment that is only 1/4 your monthly income, not 1/3 as the bank will say you can afford. That way you will always have no problem making the payment instead of a constant struggle. Speaking of making gifts. When I was a kid (in the 60's) my grandmother would make doll clothes for mine & my sister's dolls. She would tell us to bring our doll with us the next time we came and leave the dolls with her for a couple weeks. When we got them back they had new outfits to wear. It was one of the greatest things I loved about my grandmother. Those doll dresses were the best gifts and so heartfelt. Sometimes they were cloth and sometimes they were crocheted. Wish I still had them ;)
August 6, 2009
0

found this helpful
I also agree. We have always lived below our means, and saved every dime we could. I'm very proud we did. It were hard but it paid off in the long run, sure wish all the young people would do the same but as we know most want to live way above their means. That's one reason some had to go bankrupt,sorry this had to happen. It makes it hard on the parents. Some had to move in with their parents. I could say more but will stop for now. Hope this helps at least one person, good luck.
August 6, 2009
0

found this helpful
Young people need to subscribe to this idea which you advise. I have been around for many, many years and have always saved 25% of my income. I have never had a credit card and don't owe a dime. With no mortgage and no credit card interest, I figure I probably have about $20,000 more discretionary annual income just from those two factors alone. I began my work life in a used camping trailer, then built a basement house, etc, cash all the way. I live in a large free and clear brick with five bedrooms, three baths and a library bigger than my first home. I don't usually talk about this because most young people are not interested in sacrifice. I have however, been able to pass this idea on to my children.
My fourth youngster will be getting married in the fall and she is building a Japanese style apartment in a small part of my very large workshop. She paid for her own college and has been working since age fourteen. She will live there until she saves enough money to pay cash for her new house, (someday).Actually, all of my children started working at age fourteen. I put three tin cans under each of their beds with a label on each can, one for savings, one for retirement and one for fun. They are all very successful and thrifty to this day. It works. I am not known for stinginess either. I believe in sharing my good fortune. I retired early, began writing books for young people and try to share some of my ideas through fiction. Life is good.
As an after thought, I might tell you this, I raise my own fish dinners, apples, pears, cherries, walnuts, almonds, persimmons, hazel nuts and pecans. I have geese giving me about 400 eggs a year and plenty of chickens for eggs. Yes, I say again, life is good, but you get what you work for and what you save for. Great article on saving, write us some more.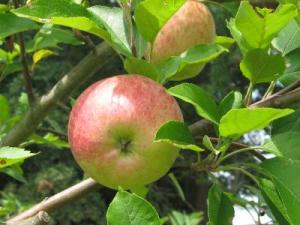 August 6, 2009
0

found this helpful
I've been stuck in the "spend more than you have" trap for far too long due to DH's spendthrift ways... not to mention, first husband destroyed my financial prospects at an early age, along with giving me four beautiful children that were the best part of a bad marriage.
To make a long story short, in spite of now being on a mostly fixed income and having to help DH pay off his debts, my financial status is stronger than it's ever been. I look forward to a day when I can perhaps start saving for my future, but would be ecstatic if I could fulfill the Biblical dictate to "owe no man anything but to love him."
But I digress. The real reason I'm posting is to say, some of my most attractive clothes are Goodwill thrift shop purchases. People wouldn't know if I didn't tell them, but I'm rather proud of my beautiful Goodwill finds!
August 6, 2009
0

found this helpful
I definitely agree. My motto is to get the most I can for the least amount of money and I do very well. I watch sales, use coupons, walk instead of drive most of the time and just use plain old common sense when it comes to money. My parents taught me the value of money and how to save and encouraged me without making me feel like a cheapskate.
I retired at the age of 47 back in 1999, however six months after my retirement, my husband passed away and the income was cut even more drastically. However, I never had to go back to work (have no kids, which was a big help), paid off the mortgage (after we had refinanced once when he was alive and then I refinanced a second time and finally paid it off, wasn't that much left on it anyway). And I do use my credit cards since both my pension and his def comp payments are directly deposited so I carry very little cash and all cards are paid in full each month, with never a balance. I take advantage of rewards cards and that helps too.
It may take a bit of time to figure out the best for each of us but it works.