KeKe is a cat my daughter picked up from a neighbors barn. The kitty jumped from a hayloft almost into my daughter's outstretched arms! She knew then, this was our KeKe!
He is a real talker. He will talk to anyone that walks by or sits with him, occasionally he just talks to himself! He is also a "solicitous purrer" I call him!
No bug is safe as he jumps straight up about 6 feet on the wall to get them. His favorite spot is on the computer desk, he bats at the mouse and knocks it off so I can pick it up and then it starts all over again!
He loves to chase the dogs, too. Even though KeKe is a barn kitty, I could never ask for a better cat. He is the biggest lover kitty I've ever had. LOVES attention and always get it!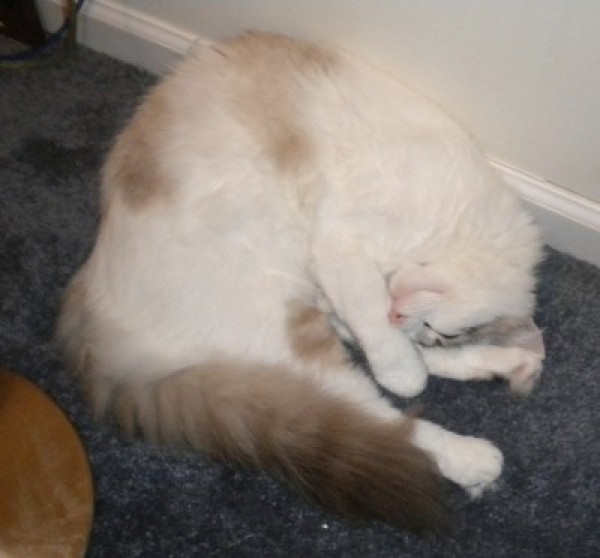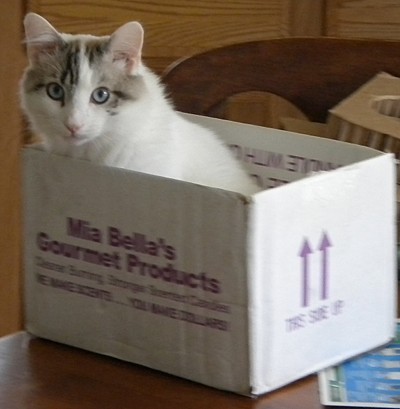 By Betsy