I had this little shredder for a while and it began to show it's age. I painted it and used it for earrings and my make up brushes. It's perfect with my black and red bathroom!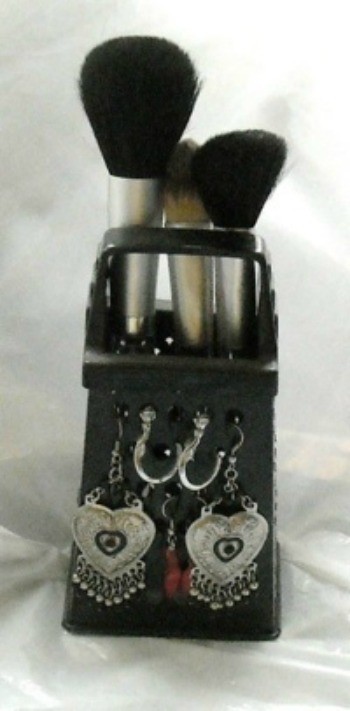 N-JOY
Approximate Time: 1 hour drying time
Supplies:
Old shredder
Krylon or generic spray paint
protective covering for surface.
Instructions:
You can get a new shredder from the Dollar Tree. Or, find one from a second hand place or use your own. Paint it the color of your bathroom, or leave white or silver if you like it rustic.
When done, simply hang earrings from the holes and put your cosmetic brushes (combs, etc) in from the top.
You could also hang it and use it for necklaces as well.