Autumn is my favorite time of the year. Funny how joyful everything looks bursting with color, fruits and vibrant leaves on the trees, sunshine orange pumpkins ready for the picking. Last autumn, I asked Gene if he'd like to take a ride up north to see more of it. It was a Saturday and neither of us had to be to work until Monday, then why not? So off we went with a little money (at least enough for gas) and a great weather day ahead of us. We were somewhere in NH, just wanted to do back roads, be relaxed and just go. If we ended up somewhere we didn't know when we're ready to head back, we'd just ask someone then.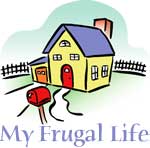 Here we are (somewhere) and there's this little general store. "Oh Gene, let's stop and check it out." We pulled in and walked into the store. It was like in the past. None of that advertising of new things, just the items that were to be sold were there. Large barrels filled with goodies like those 5 cent pickles. There was home-made bread, cheese wheels, fresh fruits and vegetables, old time penny candy, etc. Heck, there was even home-made wine. We stocked up on all that I mentioned (at a reasonable price, too) and continued down the road a bit. Guess where we found ourselves? A small field that had a brook running through it. (oh yeh, we did inquire as to where we were before we left the store.)
Do you think God wanted to make my day perfect? I do because it was. Gene even said the same thing, that we couldn't have planned a more perfect day if we had tried. All was fine finding our way back home too. Just goes to show you that sometimes it's better not to plan.
LRP from Lowell, MA
Do you have a frugal story to share with the ThriftyFun community? Submit your essay here: http://www.thriftyfun.com/post_myfrugallife.ldml