December 1, 2007
0

found this helpful
We had a large screened porch converted to a 3 season room a few years ago. That means 3 walls of sliding doors to cover as needed. My solution was to buy about 12 king-size white sheets from K-mart. They were about 6 or 7 dollars each. For curtain rods I bought 3/4 inch galvanized pipe at home depot. They work very well, and they are very basic silvery industrial looking. The most costly element were the curtain rings. I used the kind with a spring type clip hanging from the metal rings. Very pricey but practical. The sheets were too long, but I simply measured, folded, and ironed a long valence of the extra fabric. Attatch the clips and hang them on the rods. Hope this helps, or gives you an idea to tweak! Good luck!
December 2, 2007
0

found this helpful
sheets do work well. for the seventies era you could search ebay for vintage sheets for a pattern that fits that era. and if the sheets are to long and you have to cut them and hem to alter them, use your left over pieces to make matching tie backs or even a valance to match. also serach ebay for shower curtain hooks to match the sheets print.
shower curtain hooks come inmany themes like butterflies smilie faces, etc. and woork great as curtain hooks.you could even put gromits in your sheets top to hang them with the shower curtain hooks.lowes or walmart sells a kit of gromits(differant sizes & colors) and includes the tools you need to use it and cost $5-$8 for the kit.
December 2, 2007
0

found this helpful
I always use sheets for mine but if you want something fancier try one of the Indian stores for sari material. I'm sure there is one in Nashville or one of the larger cities in Tn. Sari fabric is beautiful, wide enough for windows and I've heard it's very inexpensive. I am a sheet person myself.
By AS (Guest Post)
December 2, 2007
0

found this helpful
Muslin! Beautiful, neutral, and inexpensive. You can use tons of fabric to create big, billowy draperies.
They let light through but do provide privacy.
December 5, 2007
0

found this helpful
For a industrial look, how about nylon screening? You could add large grommets and an use recycled pipe with cool end fittings for curtain rods.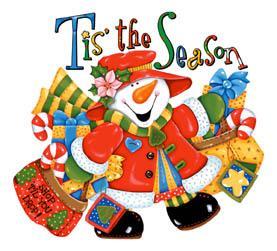 December 5, 2007
0

found this helpful
In my bedroom I had no curtains for years, mostly because they're so expensive and I had four windows to cover, two side-by-side on two walls. I went to a Goodwill-type store and found four twin-size white sheets for $6. I hung a sheet over each window. It's not sewed, it is pinned - a tiny safety pin on either side.
Occasionally the middle needs to be adjusted. I love them! It is a light, billowy look. One day, I took the bedspread off and loved the white sheets, so now for Christmas, my husband's present to me is a down comforter with a white duvet from Overstock.com. I am so looking forward to the complete look!
By Paula Jo Carr Mebane, NC (Guest Post)
December 5, 2007
0

found this helpful
I would use flat bed sheets that have been drycleaned and starched then run the rod through one end and let them hang...My girlfriend does this all of the time. The bed sheets come in so many colors and patterns so you will have lots of choices to choose from. Good Luck and keep us informed!
December 7, 2007
0

found this helpful
I bought a printed fabric shower curtain. The shower curtain cost me $20 but compared to purchasing material or curtains for that large of an opening I felt it was a bargain.
I cut a slit up the center of the shower curtain to make 2 curtains to hang side by side. I also had to shorten it from the top so it would fit where I needed it.
December 7, 2007
0

found this helpful
If you go to a discount place like Anna's Linens, plain sheer drapes are really very reasonable. I used those, a sale valance for the bathroom and nylon shower curtains with beaded trim for the bedroom. The other thing about nylon curtains is that they are easy to wash, and come clean even when quite grimey.
By g (Guest Post)
December 25, 2007
0

found this helpful
Try watching for drapery sales at places like Tuesday Morning and Linens 'n Things or Bed Bath & Beyond. Often they will bring in special sales or clearances of lined drapery panels in 84" lengths and above for as low as $10.00 per panel.
You cannot even purchase the fabric for this.
By gwen (Guest Post)
January 1, 2008
0

found this helpful
Tablecloths work great. Cheap way to buy nice fabric. I use these on windows or as an attractive divider at the top of my basement steps or along the side of the basement steps to block the view of all the things I have stored down there. I've also used cozy throws in the winter months, depending on the size of your windows. They are very cheap, sometimes less than $5. I have 3 that have beige polar fleece on one side and are olive green fabric on the other. I fold the top edge over and use straight pins to make a pocket for an extension rod.
During the day, when the sun is shining and I want more light in the room, I simply tie them back with ribbon or raffia and a sprig of evergreen or red berries and they look great and do a wonderful job of keeping out the cold air.
Another idea I use often is to purchase inexpensive fabric and drape it over rods or use tacks or tie backs to fasten it to the wall/trim around the window.
Walmart sells homespun and nice prints for $2-$4 per yard. For an added touch, you can make chair pads, dish towels, table scarves or other accessories to match with additional fabric. All of these, along with sheets (try flannel in the winter) can be used to cover patio or porch cushions, too. Spray with water repellent from sporting goods dept before exposing to the weather.