A friend once called this bloom, 'Angel Wings.' The blooms will soon be opening in large numbers. Photographed with a digital camera in the morning under the patio cover. Christmas cactus are fun to raise and do well in our mild southern California climate.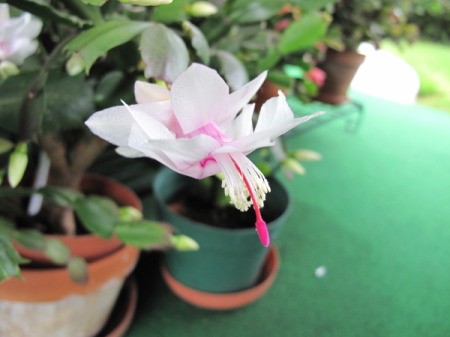 My Mother always grew "Christmas cactus." When we would visit her at Christmas, there would be a few of the plants outside in the back garden, blooming in their majestic colors, adding beauty to the Holiday.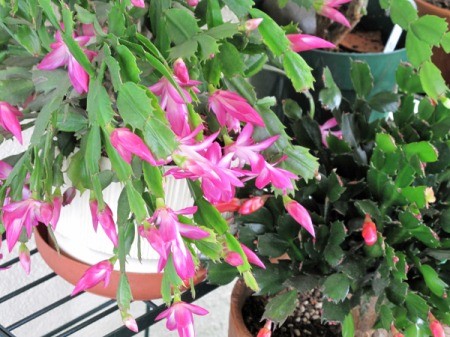 Thor Nille is one of my Christmas cactus plants. I tell my friends, "Christmas is coming, the Christmas cactus are blooming." They bloom so prolifically in our mild coastal climate and are outdoors plants the year round. If you have Christmas cactus, you can easily start a new plant by breaking off a branch at a stem and planting it in good potting soil, and it will eventually sprout. What fun for the gardeners!
By Bobby33